The Vidarbha Project is a documentation of the unsustainable practices in the cultivation of genetically modified (GM) cotton in central India, and their effects on the local community.
GM cotton has been grown in India since 2002. 95 % of farmers have succumbed to the hard-sell of the GM companies and switched from traditional hybrid seeds to GM seeds. These seeds are four times as expensive as hybrid seeds and need twice as much water to achieve a good yield. GM seeds cannot be re-used next year, so the farmers become dependent on GM suppliers, and on re-buying seeds season after season. Between 1995 and 2007 more than 200,000 farmers committed suicide in India.
In January and February 2009, Verena Hanschke and Floriana Gavriel travelled to the Vidarbha region to research the situation and document the story using visual journalism and narrative photography.
This project examines the significance of the series of suicides and aims to raise awareness and understanding.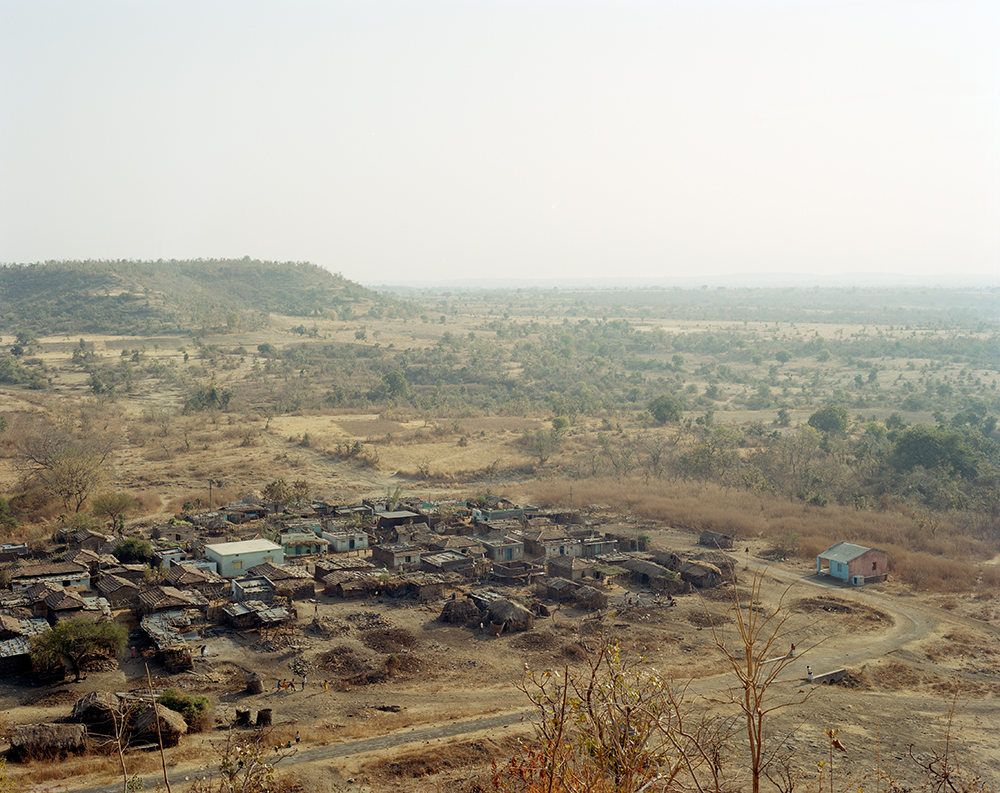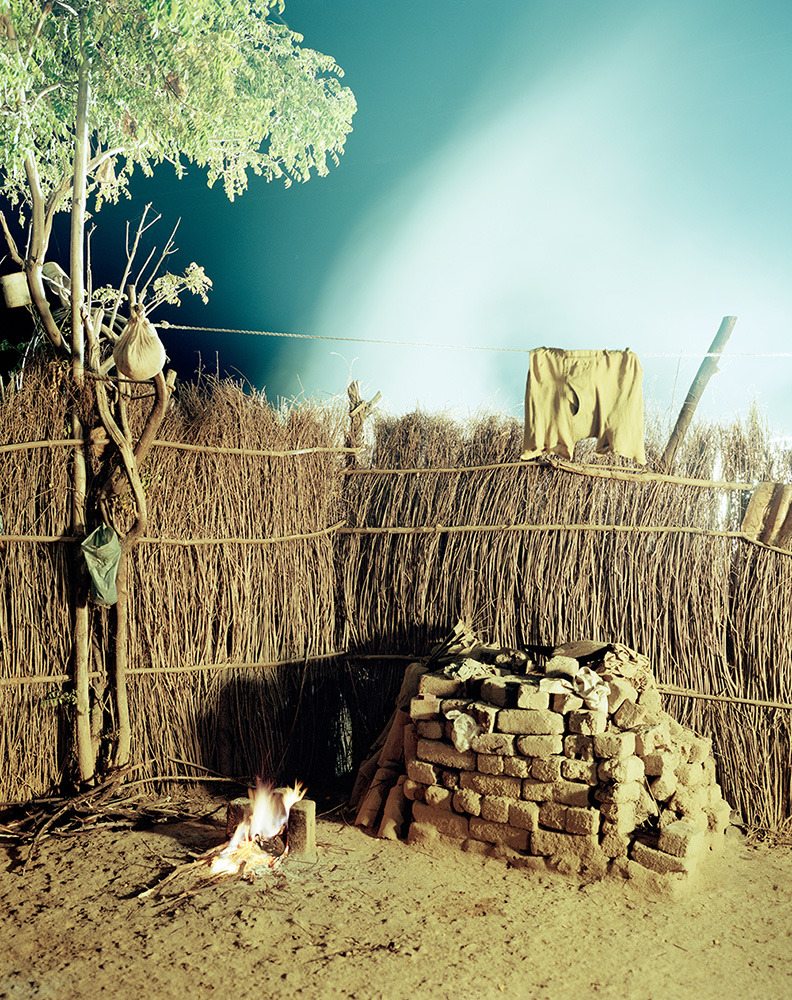 Nirmala Maruti Jungare (35)
Antargoan Village
Her husband Sanjay Maruti Jungare (35) committed suicide in 2007. He came home, watched TV, and then drank pesticide. He had fallen into debt after switching to GM (genetically modified) Bt cotton. The Vidarbha region accounts for the highest growth in GM cotton in India. It also has the highest rates of farmer's suicides. His wife, Nirmala, is still waiting to hear if she will receive compensation from the government.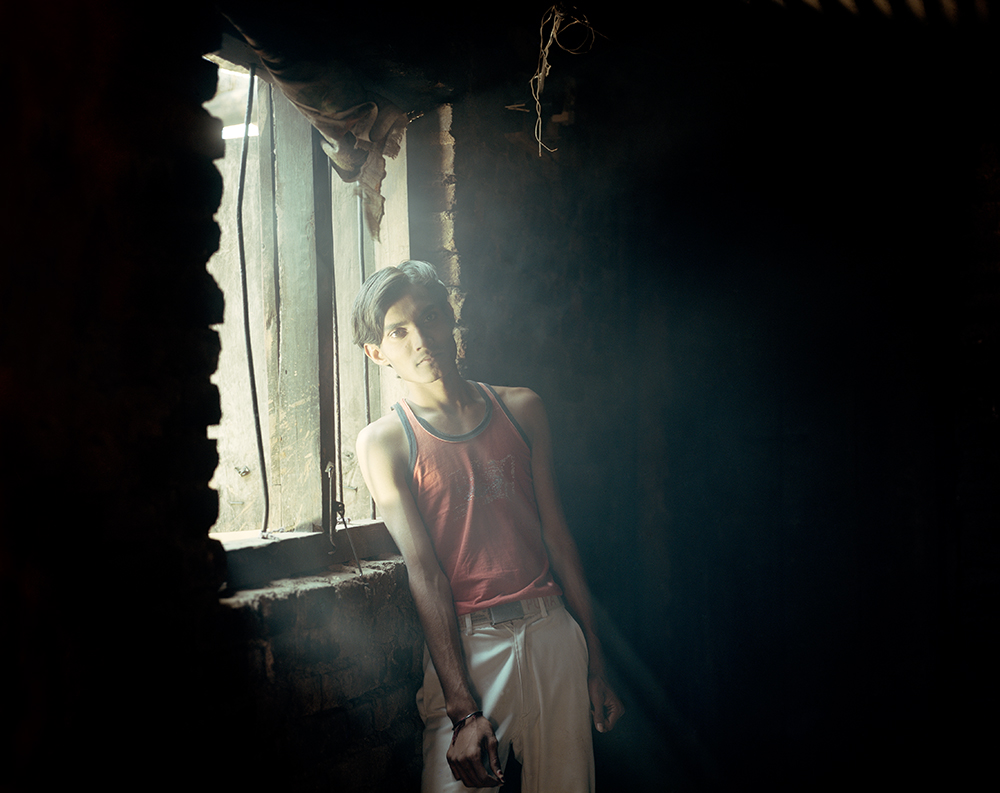 Rajkumar V. Rathod (17)
Bothodan Village
Rajkumar's father, Vinod Rathod (40), killed himself when he was 11 years old. He says he feels ashamed but he understands why he did it, 'It's not easy for a farmer here. He has to get a loan and if he cannot repay, he will commit suicide.' Rajkumar gets up at 5.30 to walk to a school where he studies history and Marathi: 'I want to be a teacher, I want to do something for my mother and my family's reputation.'
Mrs. V Rathod (40)
Bothodan Village
Her husband Vinod Rathod was an experienced farmer with a successful farm growing hybrid (non – GM) cotton. When other farmers in the area started planting Bt seeds a new disease spread to his field. He had no idea how to treat it so he borrowed money to buy more seeds. In 2003 the crop failed again and he committed suicide. His widow, Mrs. Rathod looks after their five children on an income of around 40 rupees a day.
Sarla Anil Datar (45)
Rani Amravati Village
Her husband Anil Datar (47) took poison at home. He had borrowed money from private moneylenders and 20,000 rupees from relatives. His wife, Sarla, struggles to feed their three children: 'I have had no compensation from the government. At the moment there is no work in the fields, if there was work the fields I would do it. The problem is that we don't have an irrigation system. We hardly have any water.'
Manda S. Dhoti (26)
Panchghavan Village
Enticed by free seed trials, Santosh V. Dhoti (30) began growing Bt cotton in 2005. A year later he took his own life. He owed more than 50,000 rupees to the Yavatmal Cooperative Bank. When prices fluctuate, Indian cotton farmers find it difficult to compete with their heavily subsidized US and European counterparts; many find themselves in debt. Santosh's wife, Manda, and their two daughters, are all unemployed.
Ram G. Jadhav (17)
Rani Amravati Village
Monsanto Bt cotton is four times more expensive than conventional cotton seeds. It contains a gene that prevents the seeds produced from being harvested and re-sown every season. Gautum Jadhav (46) jumped into a well because he was unable to pay back moneylenders the 4,000 rupees he borrowed for new seeds. His widow, Sangeeta, earns 30 rupees a day in a neighbouring field. She worries that their son will be unable to find work.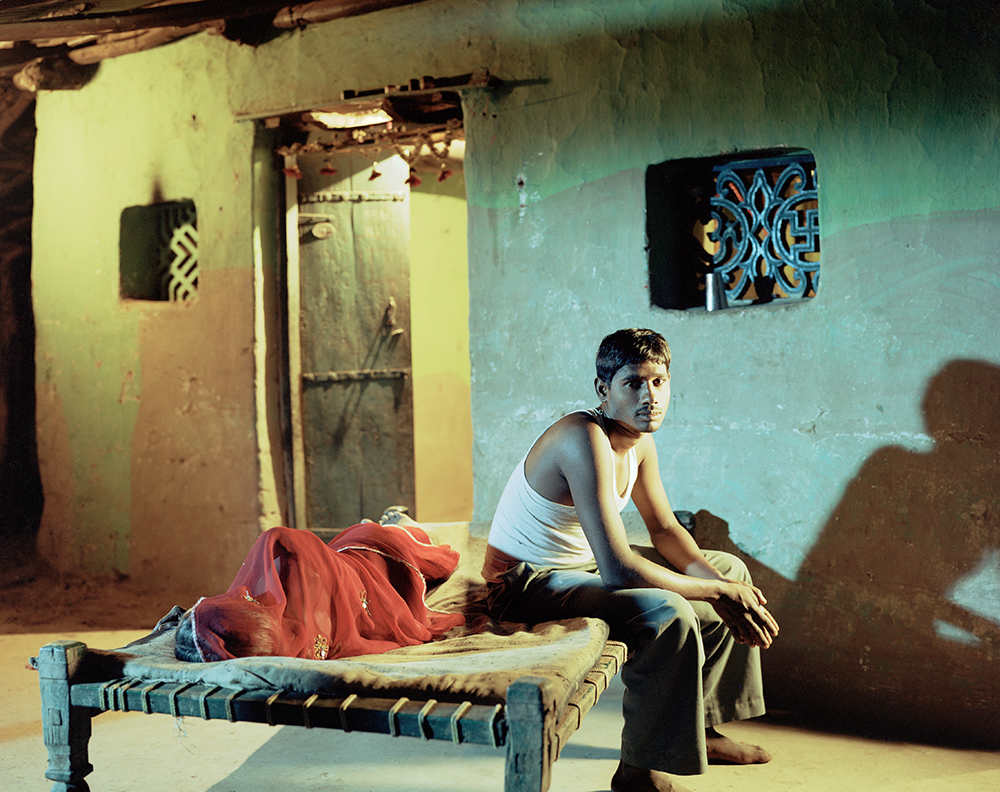 Laxmi Bai Funde (20) and his mother
Rani Amravati Village
Water is an expensive commodity in the Vidarbha region. Declining state investment in canals and infrastructure has seen a rise in the number of privately owned wells, depleting ground water, and a dramatic increase in costs. Nandkishore S. Funde (25) lost his harvest in 2006 because he could not afford enough water to grow GM cotton. His brother, Laxmi, received 20,000 rupees compensation when Nandkishore died. He used the money to switch to growing soybeans.
Wachala D. Kinake (4o)
Icchora Village
Devidas Kinake (45) drank insecticide in his field because he couldn't face mounting debts and he was afraid he would lose the farm. His widow, Wachala, worries that their two daughters may never marry; such is the stigma cast upon the family by her husband's death. 'My boy should be happy and working in the field. My daughters should be married. Instead I must borrow from shops to feed them.'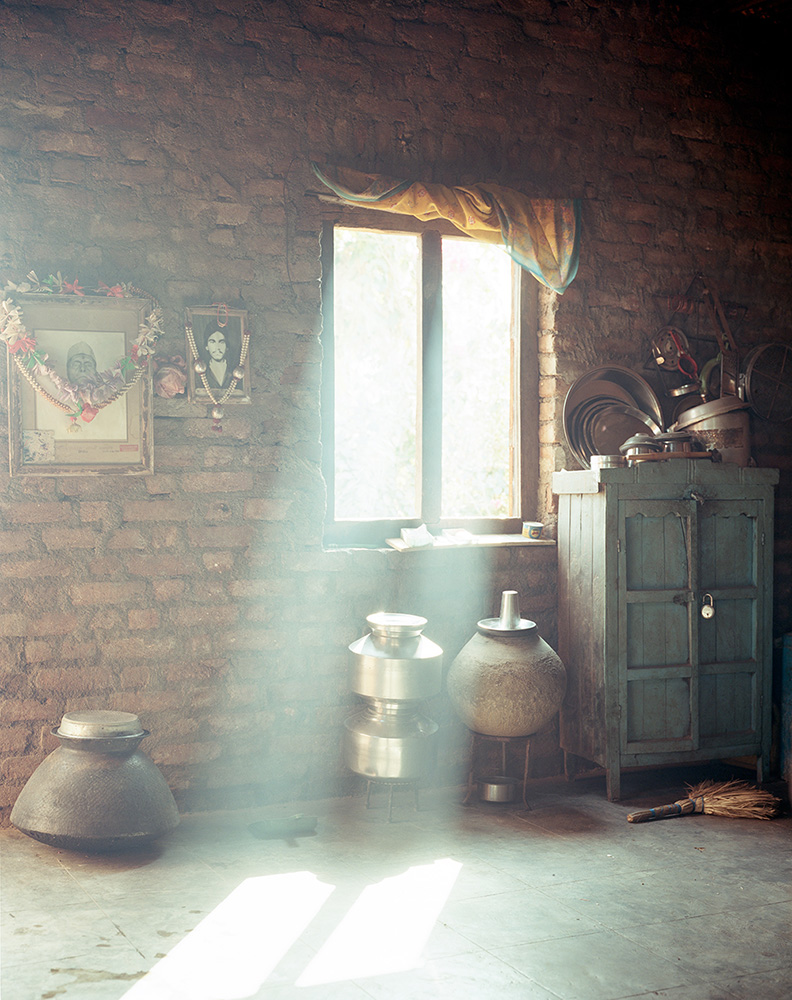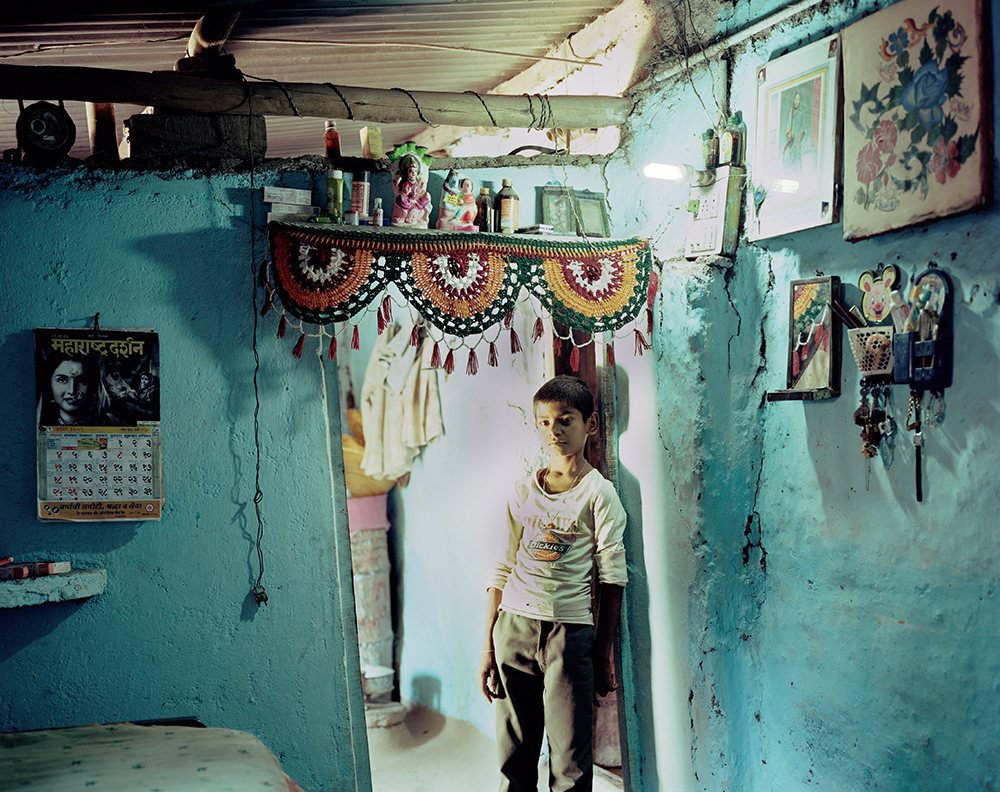 Pankaj L. Hatwar
Veni Village
Sangeeta L. Hatwar
Veni Village
Sangeeta and Pankaj's parents both killed themselves on the third of October 2006, when she was fourteen. They took poison because they were in debt. Since then she has been responsible for the farm, her three younger brothers and her elderly grandmother. She says she has not applied for compensation because she doesn't understand the procedure. Sangeeta earns 30 rupees a day working in the fields, and often has to borrow more from moneylenders: 'I must pay for my brothers' school fees, I want them to complete their studies. I cannot leave and get married, I have to care for them.'