With this series of pictures, I want to explore the fine line that exists between what is real and what is constructed. I made these pictures on a Bollywood film set in Maharashtra. The intention of the director was to recreate an African hamlet in India. Shooting in Angola, where the scene was set, was too difficult given the unstable political situation there.
It was a surreal setting; there were black Portuguese actors who played the lead parts and a motley crew of extras – students from Pune university, Colaba locals, tourists, Siddhis from Gujarat. It had been quite a task for the Casting Director to find such a large number of Black people in and around Mumbai.  Many of them were Nigerian, some Kenyan, Tanzanian and Eritrean, very few Angolan. Of course that didn't matter to the casting team, as long as they all looked African. Thrown together only because they shared a race, they were meeting each other for the first time in an obscure village in Maharashtra.
I had been hired to shoot publicity stills on the film set. It was an action sequence that the cinematographer had chosen to shoot only in the 'magic hour' (that window of beautiful light right after sunset). The actors and extras would rehearse the complicated choreographed action stunts through the day to shoot only for a few minutes every evening. This went on for a few days. Eventually there was a sense of community that grew between the cast members, the kind of camaraderie that develops on film sets from hours of waiting around together. I noticed this dynamic, this real feeling that was rising in a completely artificial, constructed situation. I felt compelled to document these new relationships, to make pictures of these individuals in the spaces in between rehearsals and filming.
This sequence eventually got edited out of the film, so nobody outside of the film crew knew that such a strange situation had existed. But I still had my negatives. I printed some of the images and showed them to people, and saw with great delight that I could deceive people into thinking I had in fact been to Africa to make these pictures. Did I have to tell them the truth?
I decided I had to, so I put the images together in such a way that it leaves you wondering about their authenticity. There is a sense of mystery. Identities are unknown. There are some references to the filmic reconstruction, but they are fleeting.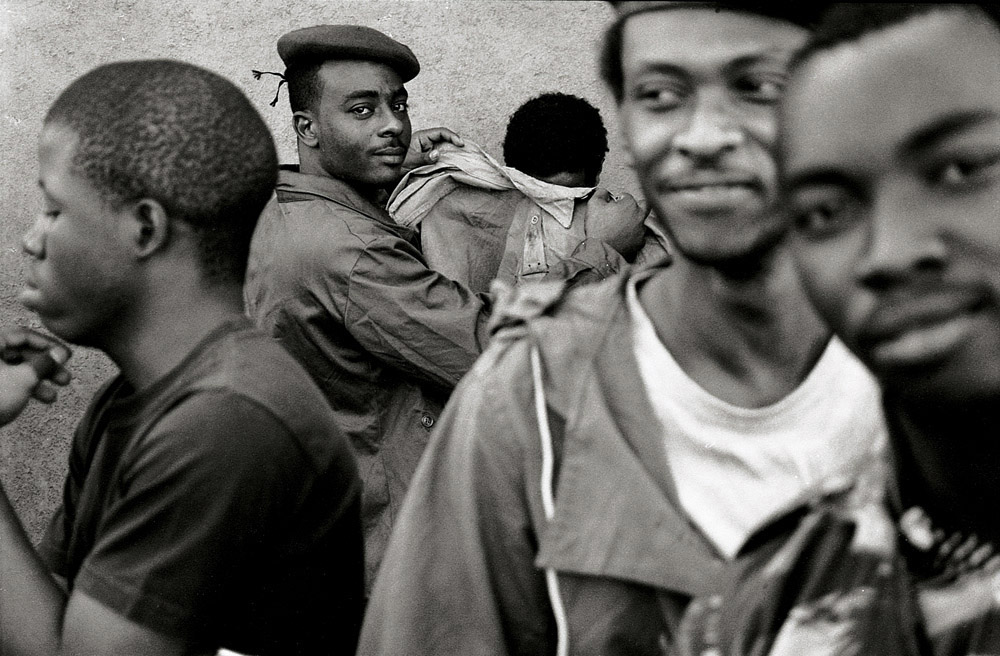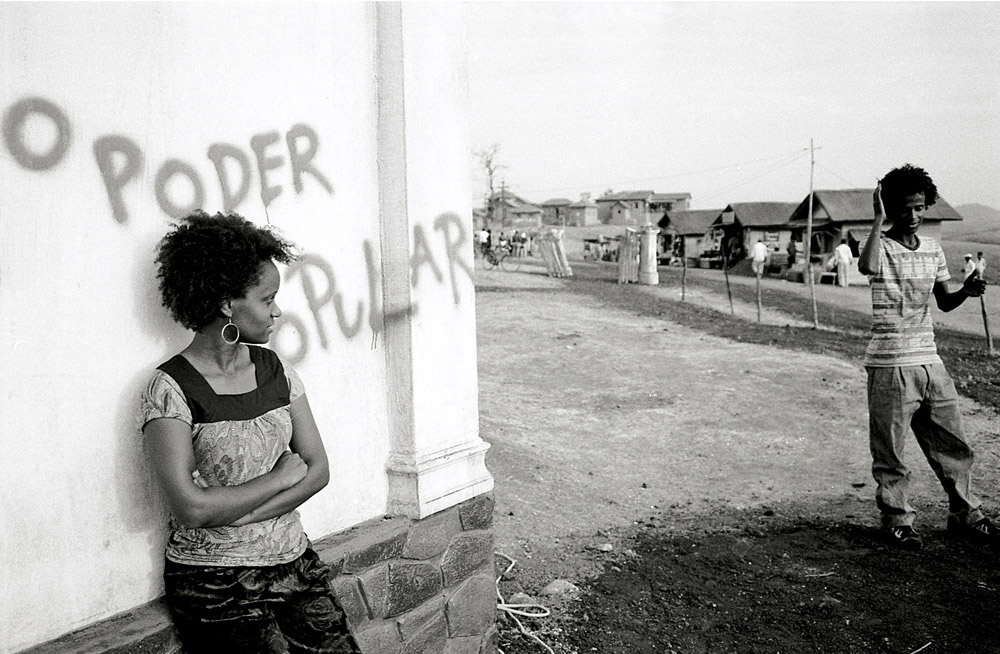 Bio
Aparna Jayakumar is a photographer based in Mumbai. Aparna's work has been featured in Travel+Leisure, CNN Traveller, cnngo.com, Verve, The Sunday Guardian, Elle, Femina, Hindustan Times Brunch and other publications. She has shot the publicity stills for Indian films such as Sooni Taraporevala's 'Little Zizou', Vishal Bhardwaj's 'Kaminey' and 'Saat Khoon Maaf' and the unreleased Harvey Keitel-starrer 'Gandhi of the Month'. Aparna was nominated for the international photography award Prix Pictet in 2009. She has had her photographs exhibited at the Aegean Center in Greece, the Lincoln Center in New York City, the Villa Borghese in Rome, Art Bazis in Budapest, the Strand Art Room and Kala Ghoda Cafe+Gallery in Mumbai and at the Delhi Photo Festival.