'Poisoned' is an exploration expressed with an insider's eye on people across the country with severe medical conditions caused by industrial pollution. The contaminant explored in the project is Mercury exposure in Kodaikanal. While the images portray their life in its most quotidian expression, the undertones are tainted with the realization, that their lives will never be the same again.
The contaminant depicted in the project are all banned across the world. Unfortunately, India even today is the land of cheap labor and where livelihood comes before any heath condition.
The magnitude of their level of suffering could only be seen to be believed. Ranging from epilepsy, brain tumors, kidney disorders to cancer; these forgotten meager lives are fraught with not only poverty but also extreme helplessness. The threat of Industrial pollution is highly penurious.
The only way out is a strict examination of the flip side of such development and stipulation of rules accordingly. Unfortunately, in a country where growth is synonymous with corporate development, these small voices of agony are often stifled. As these pictures would speak, the people in these pictures are silent, with the knowledge that their enemy feeds their empty stomachs.

The beautiful hill station town of Kodaikanal, Tamil Nadu, is famous for its holiday resorts and weekend getaways.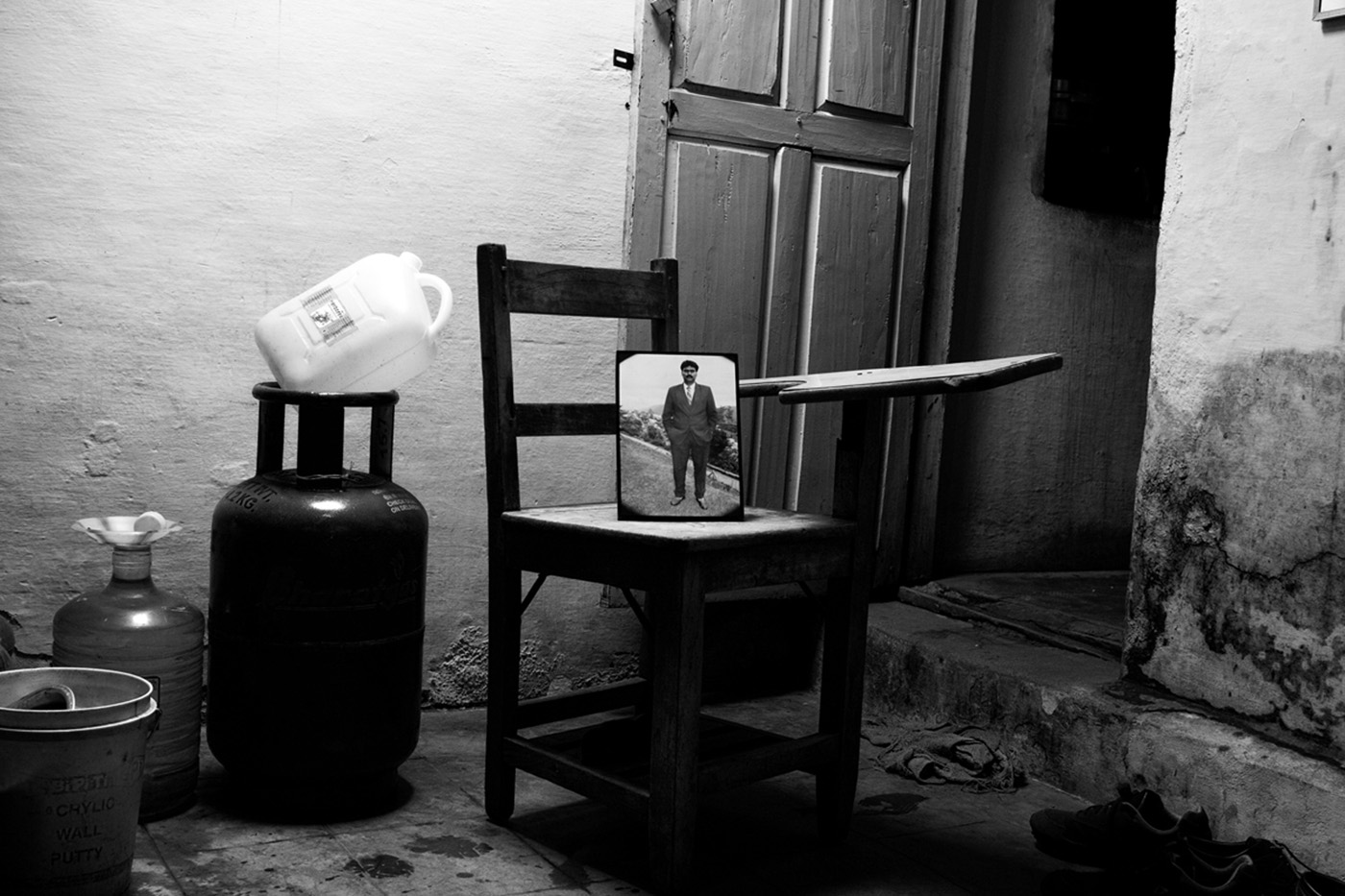 Paneer Selvam died of kidney failure at the age of 26. His urea level was 320mg/dl as against the normal levels of 15-40mg/dl. Paneer worked as a gardener at  Hindustan Unilever's mercury thermometer factory in Kodaikanal. Tamil Nadu. India.
Vishal, 10, complaints of a continuous headache. Doctors suggested an MRI scan but the family doesn't have the money to take him through medical check up. His sister Sinduja, 14 , suffers with headache and vomiting. Their father Ramachandran worked at the thermometer factory for 15 years.
Ashwini Beena, 18, suffers from depression and is epileptic. As a severe consequence of mercury exposure, numerous women suffer from complications in maternal health and irregular periods.
Predees and Prasana, 8-year-old twin brothers. Their mother G. Ruthpriya worked at the mercury thermometer plant for 5 years (1995-2000), in the packing area and digital section. Predees is suffering from ulcered tongue and Prasana has bent legs. Both suffer from low IQ and asthma.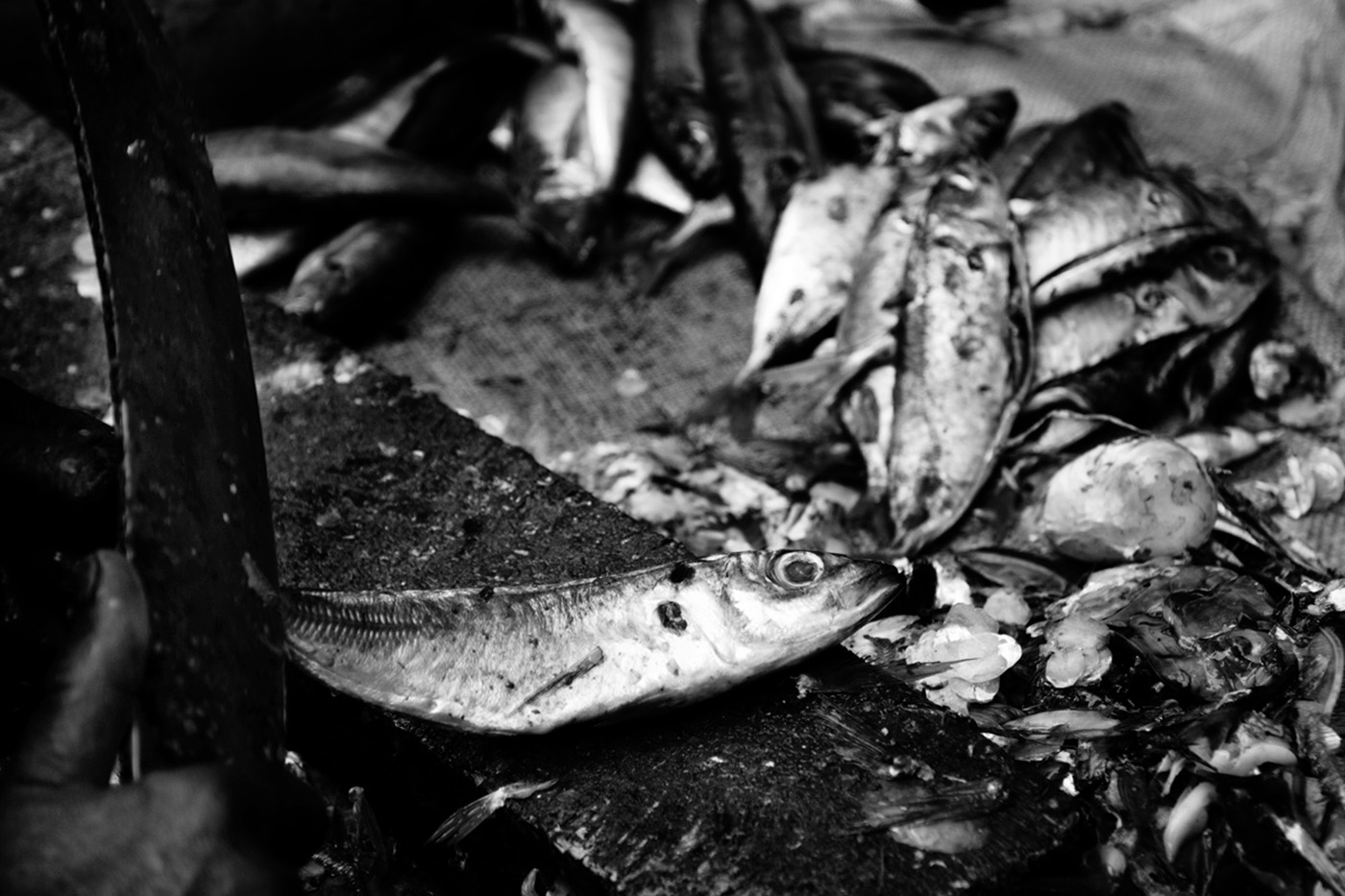 Fishes are still consumed from the Kodai lake,  even though it has been proved that they contain high levels of mercury.
A. Lourdu Yesurajan, 51, worked at the factory for 17 years in a hazardous area inside the plant. He now suffers from a heart problem along with various neurological complications.
S. Sivaganam, 45, worked at the Hindustan Unilever Limited's mercury plant for about 18 years (1984-2001). Sivaganam has a brain tumor and has been under treatment for more than 13 years. He now spends about Rs. 4000 on treatment every month. Doctors say his tumor can burst any day now. At times he starts walking on the streets talking to himself for hours.
Vijayalakshmi visiting a local dentist- her gums have been badly affected. She has been passing blood in her urine and also has an enlarged uterus and tuberculosis. Vijayalakshmi lives about 200 meters from the factory. She now works parttime at a local merchant.
Alagarsamy suffers from gum bleeding, skin allergy, eye pain and memory loss. He worked from 1984 to 2001. At 47, Alagarsamy now works as a security guard at an ATM to support his family. 19 have died and about 1000 workers have been facing health issues due to exposure to mercury vapors from the obsolete thermometer factory of Hindustan Unilever Limited in Kodaikanal.
Kulandi Raj, an ex-worker of the Hindustan Unilever Limited, at his small one room house in Kodaikanal.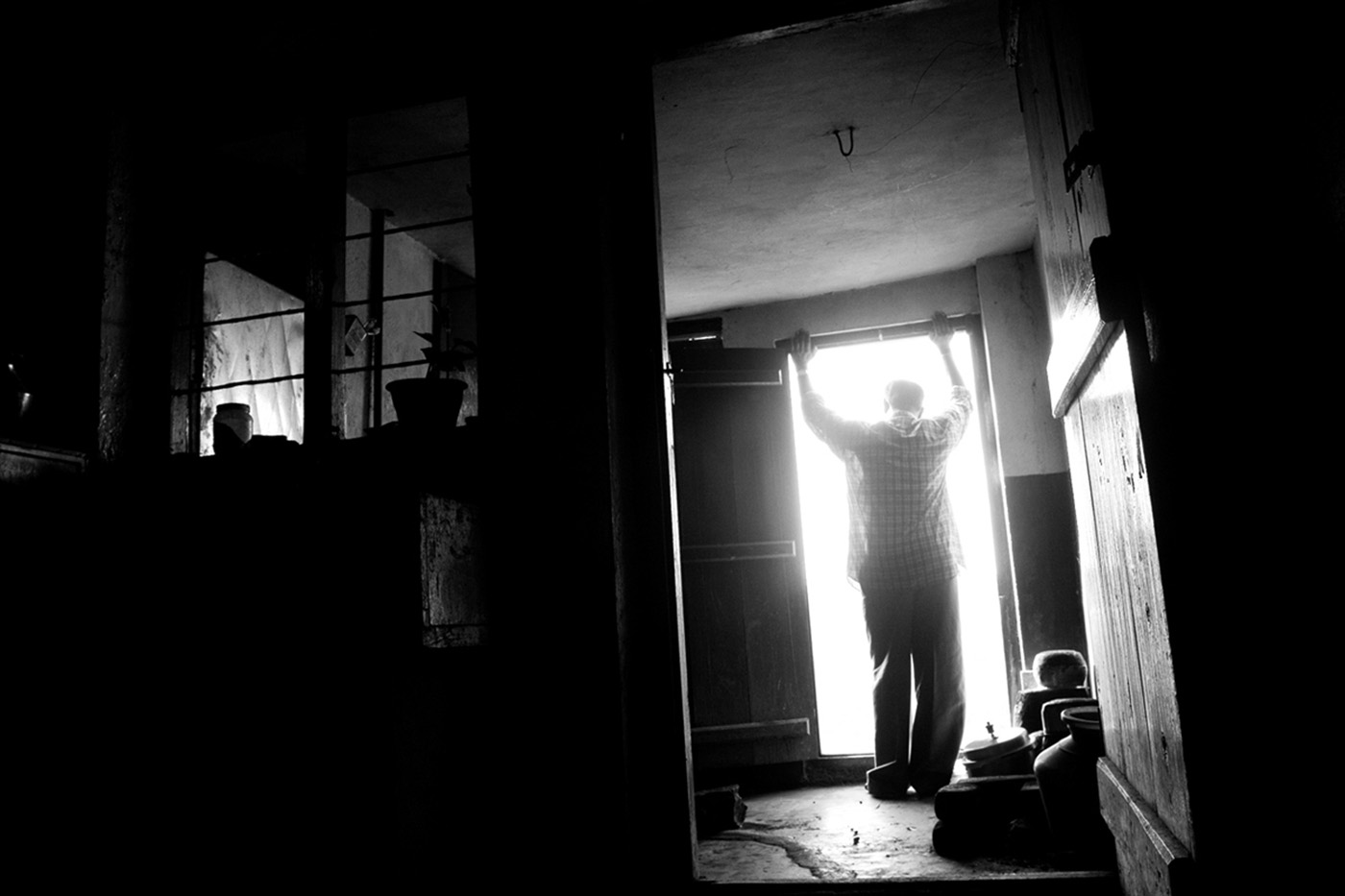 J. Sudhakar, 30, was a temporary worker,  operating machines in the mercury distillation unit for 8 years. He constantly suffers from headache, bodyaches, giddiness, ulcer and blood vomiting. Sudhakar's  3-year-old son, Vijay, has a hole in his heart. Doctors recommend surgery but he doesn't have the money. Vijay lives with his grandparents as he has breathing problems at a high altitude.
Ruby Martine, 78 , is the mother of Christropher Cold Craft, who worked at the Hindustan Unilever Limited's mercury plant from 1985 to 1991. Christropher had written a letter to the management requesting to be moved to a different department as he was facing various health problems at his current position. Christropher was forced to leave his job as the company didn't agree. He passed away in February, 1997, due to kidney failure. His mother Ruby Martine walks up to his graveyard every Wednesday to offer flowers at his grave, as he died on a Wednesday. Christropher was her only support. She now survives on a pension of Rs.500/- per month.
Bio:
Sudhanshu Malhotra is a Photo Editor with Greenpeace India and is based in New Delhi. His work so far, has riveted around social and enviromental documentary. 'Poisoned' –the project has been exhibited across the country and the photographer has won the National Foundation grant for this project.