With extra batteries, memory cards and lenses packed in my backpack, I was ready to cover the destruction and peril that Jammu and Kashmir experienced. The mission was simple: get information, take pictures, tell the world how the raging floodwaters had impacted the people. But little did I realize that this trip would rather impact me immensely, as a story-teller.
Little did I know that I'd be listening to the locals narrating heroic stories over tea prepared with fresh milk – from their lone surviving cow. Little did I know my camera would not see outside of my bag. Most people were comfortable and cared less when I used my iPod to take photographs, which in turn gave me greater access into their personal lives.
While the city of Srinagar hogged almost all of the media attention, in the rural areas the locals were helping each other out. Young men were turning out to be saviors for numerous villages. Sometimes, even army battalions were saved by the sheer will power of the locals.
This series of photographs is dedicated to those uncelebrated heroes of Anantnag district, Jammu and Kashmir.
With most areas under several feet of water in Anantnag, Kashmir, communications and electricity blacked out within a matter of hours. Radio remained the only credible source of information and the only window to the world outside.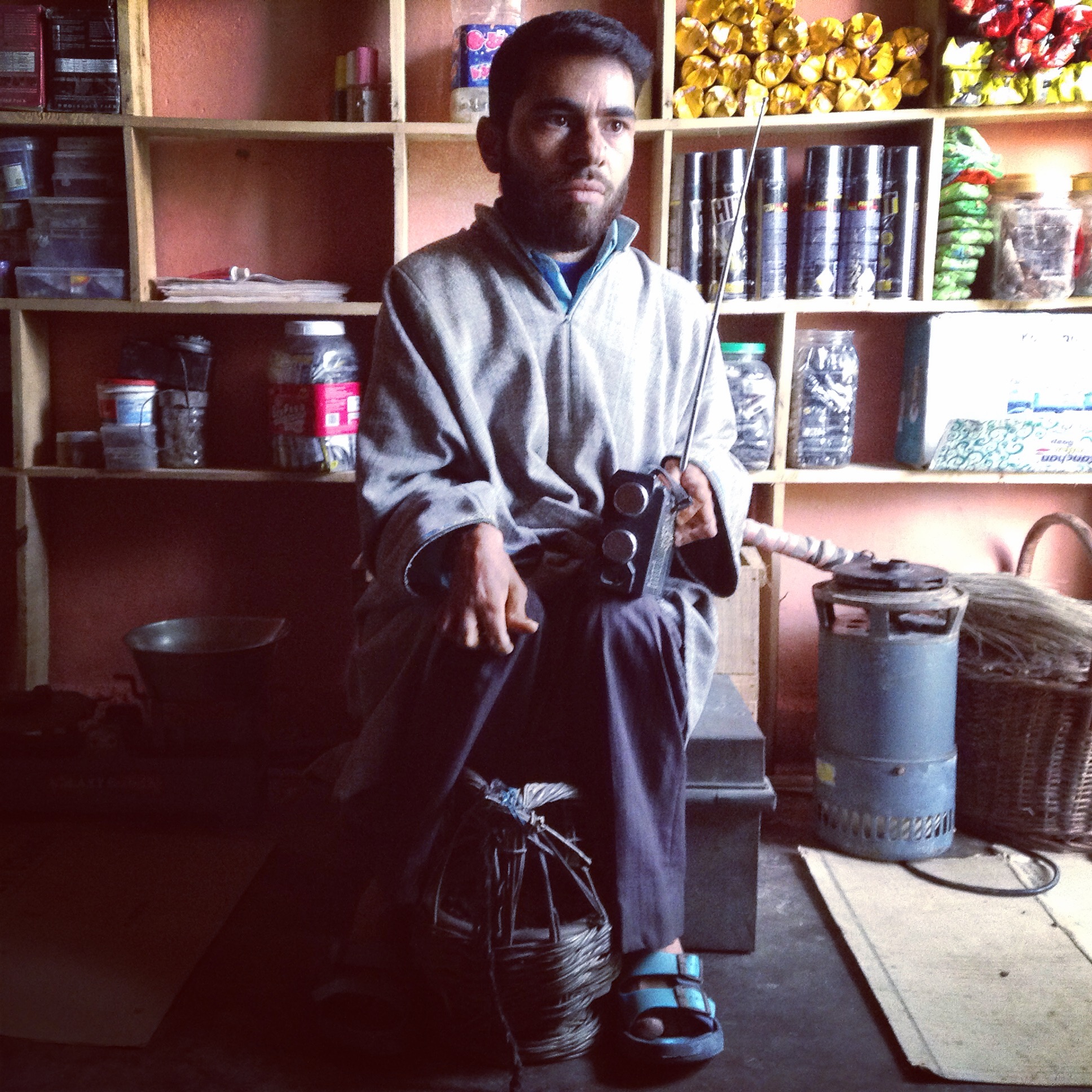 Crouching in the corner of his grocery shop at Tulkhun village, Mustak Ahmed, 30, warms his feeble feet on the Kangri and explains "We got early warning through the radio about the floods and announcements by the community leaders. Due to this alarm, I managed to escape with my ailing mother about 3-4 hours before the waters seeped in."
"I reopened my shop about a week ago and fighting against the odds have never been a problem for me," says Mustak. He is physically disabled since birth.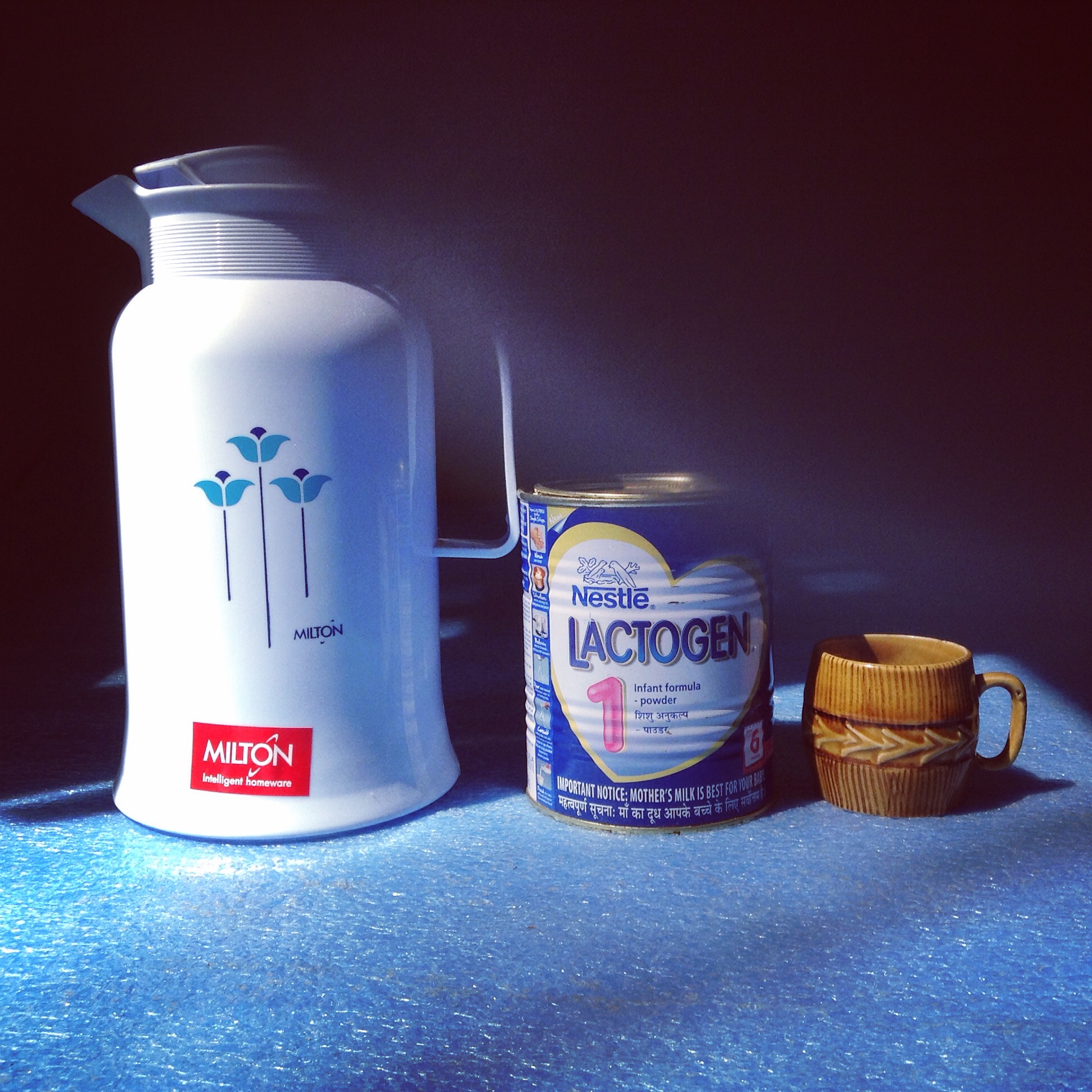 "Hot water flask for the little ones, lactogen and a cup was all I could grab during the flood. Drinking water would be provided per family in small cup twice a day. There was no other provision. We men, did not drink water for the four days so that the women and children have at least a gulp" says Rafik, 32, Jablipura village.
"I treasure my pigeons and have 12 of them. Before the floods swept in, I quickly shifted their nest to the second floor with enough grains to last few weeks" says Sameera Ahmed, Tulkhun village.
"We have about 30 street dogs at this stretch of the village. I do not know where they took shelter during the floods but they got back after it subsided except for one" says one of the villagers at Tulkhun village.
"I rushed back home taking the next plane to Srinagar on hearing the news about the floods. It took me about 20 days to reach my village after trekking through the unaffected mountains and hitchhiking," says Sajid Ahmed, 26, is posted at Tripura and serves in the NDRF.
He has been instrumental in engaging the youth to participate in assisting NGOs for baseline surveys at Tulkhun.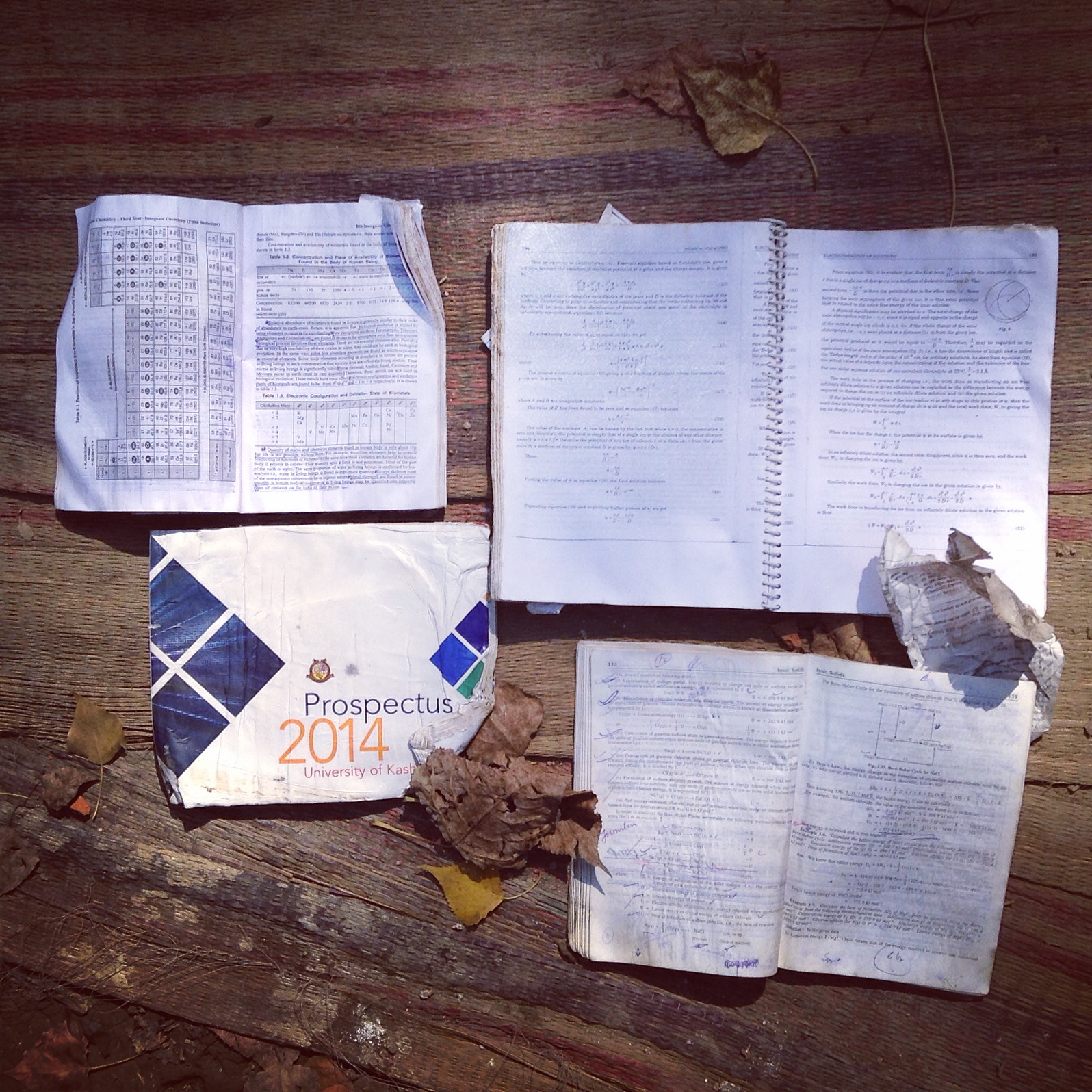 "I just completed M.Sc and was preparing for M.Phil entrance at Kashmir University. I lost one of my most valuable asset. About 60 thousand rupees worth study material was washed away. I will work in the field this coming year and earn enough to buy them back" says Mudasir Ahmed, 25, Subhanpora village.
Muzmil, 24, BA Final year, sits on the remaining staircase of his home with Asia, 20 who aspires to be a nurse on the background. "Youth of Anantnag district are the most industrious and hardworking in all of Kashmir. The challenge is bringing back employment avenues without having to go out of Kashmir" says Muzmil.
Worn down remains of the makeshift survivor boats that was built during the floods with whatever the locals could salvage.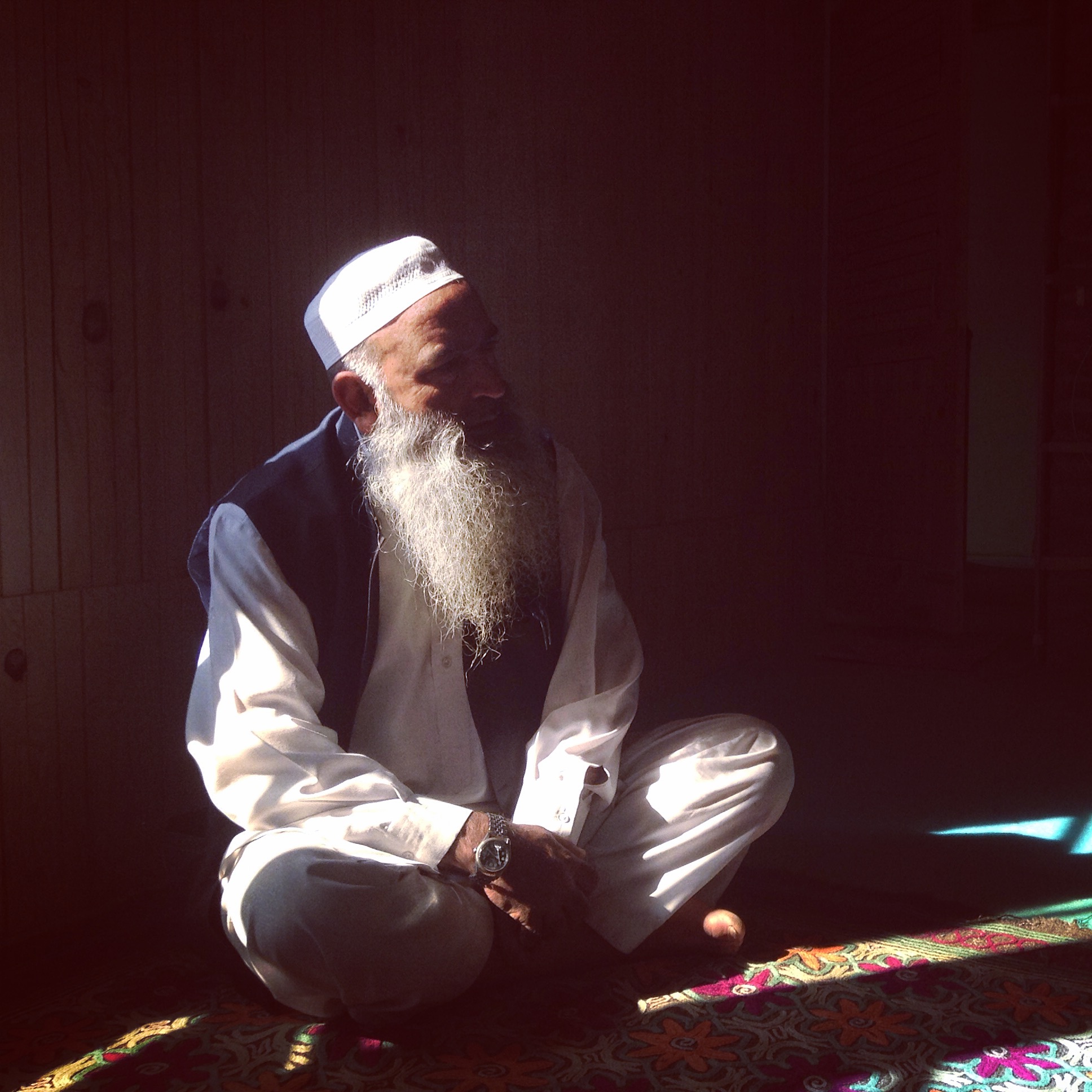 "When the waters came in, we started building makeshift boats with the hay and stick. We quickly had about four boats ready and went on to save lives of the neighbouring villagers. Our youths further helped evacuate two Amry battalions" says a Wakf committee leader at Jablipora.
"When the local sand boats arrived after two days of the floods, I volunteered to navigate one of them due to my experience in working as a daily labourer on the boats for the past 10 year. One boat would accommodate 50-60 people . I made about eight trips," says Javed Ahmed, 26, Jablipora village.
"After waiting for two days with no signs of help, it was the cries of my village folks that led me to swim two hours against the current to fetch my sand boat floating in the middle of Jhelum river anchored to a tree. On my third attempt diving 20ft below the muddy strong water, I managed to unlock it and had it running for the next four days, saving the whole village. Roughly1000 lives" says Mohammed Ismael, 28, Auder village.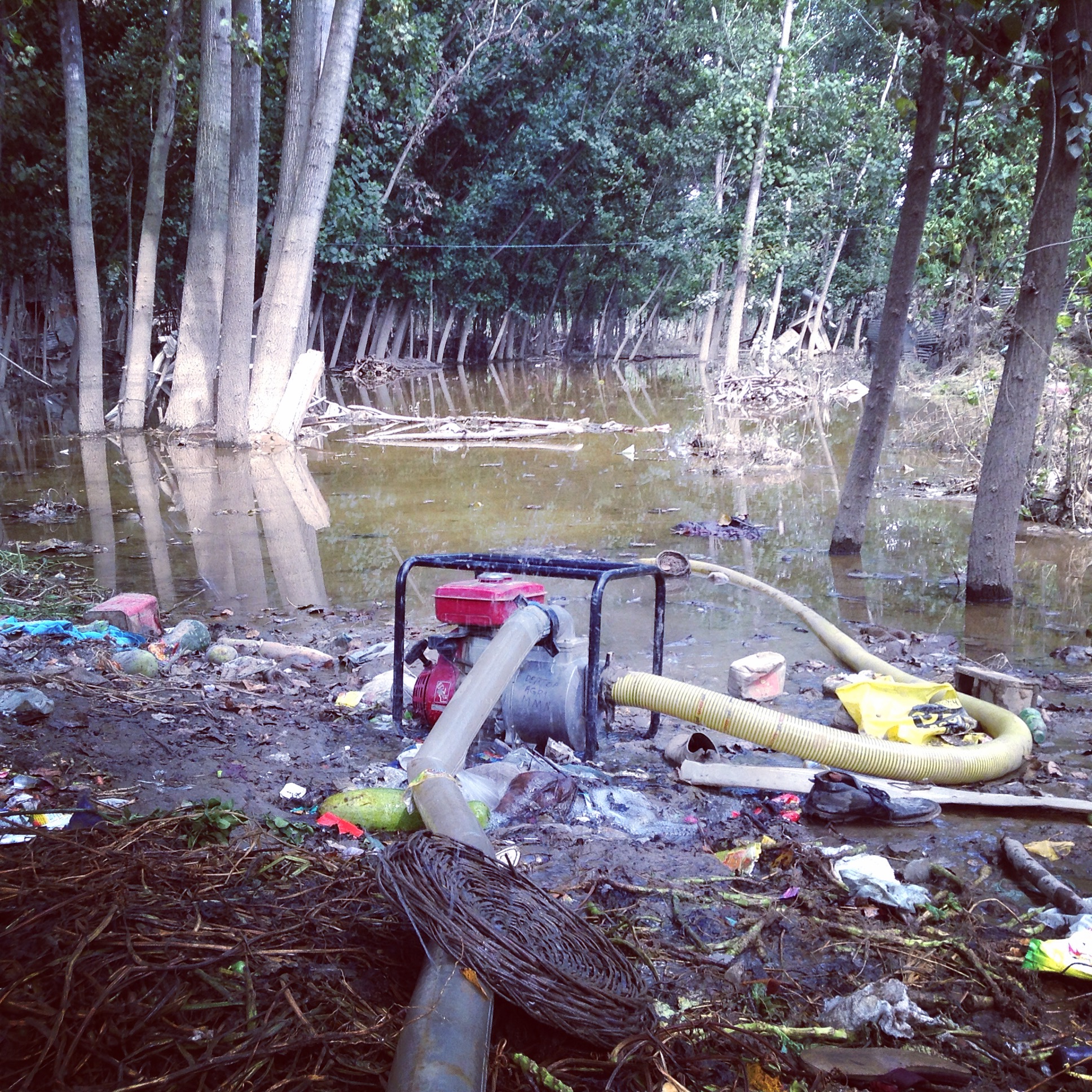 Locals pump out stagnant water at Auder, Anantnag district.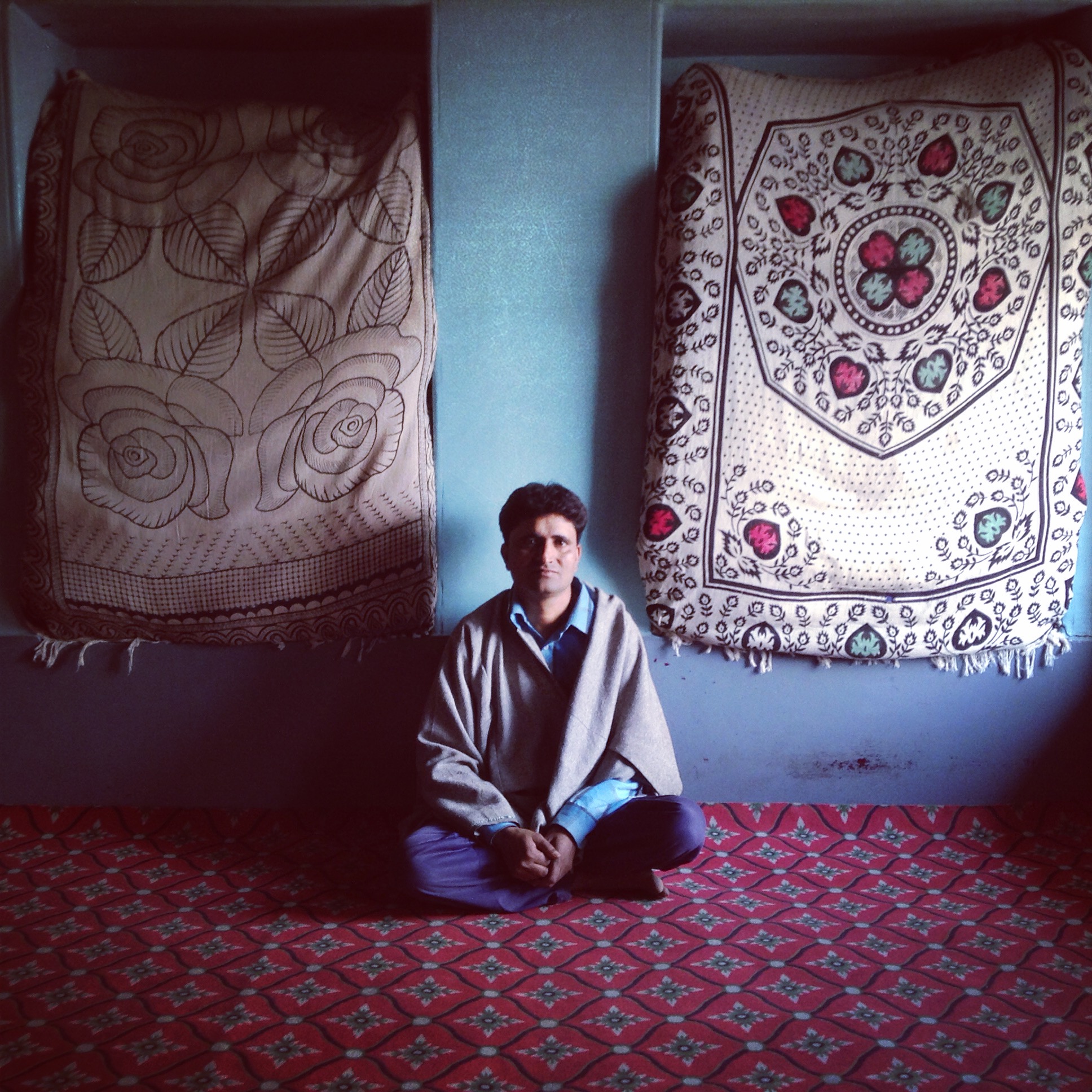 "Since my house was situated at a higher level, we accommodated about 40-50 people after the local boats crashed due to excess weight of commuters. Our kitchen became a common mess not only to the survivors at home but was also sent out to others who sought refuge on higher grounds" says youth leader Gulzar Ahmed,32, Tulkhun village.
Gulzar Ahmed stands on the recently constructed railway track that some locals blame for the cause of stagnation of flood water; while others thank its existence, as it was one of the few pieces of land that was undaunted by water and majority of the villagers took shelter on the tracks.
"My bakery has been feeding customers at Anantnag town since eight years. During the floods, my bakery was the only one open in south Anantnag to supply Girda (local bread) to the affected people," says Faroz Sofi, 33.
"I saved my wedding day video cassette during the floods. I treasure it the most," says Basheer Ahmed, 26.
Bio:
Daniel Gin Sian Mung weaves human interest stories through his pictures for World Vision India. He is based out of Delhi.