While shooting streets in Paharganj one morning, I came across a busy crossroad, where a streak of light fell at the intersection of the roads.
I found it interesting and took some pictures. The light, for once, isolated each person from the crowd for just a tiny moment in time. In that moment they all seemed to be emerging from certain darkness.
This for me was a relationship they all shared.
In the next few months I looked for places with a similar streak of light in different areas around Delhi.
To me this project is a coming together of all these people, bound by a common streak of light.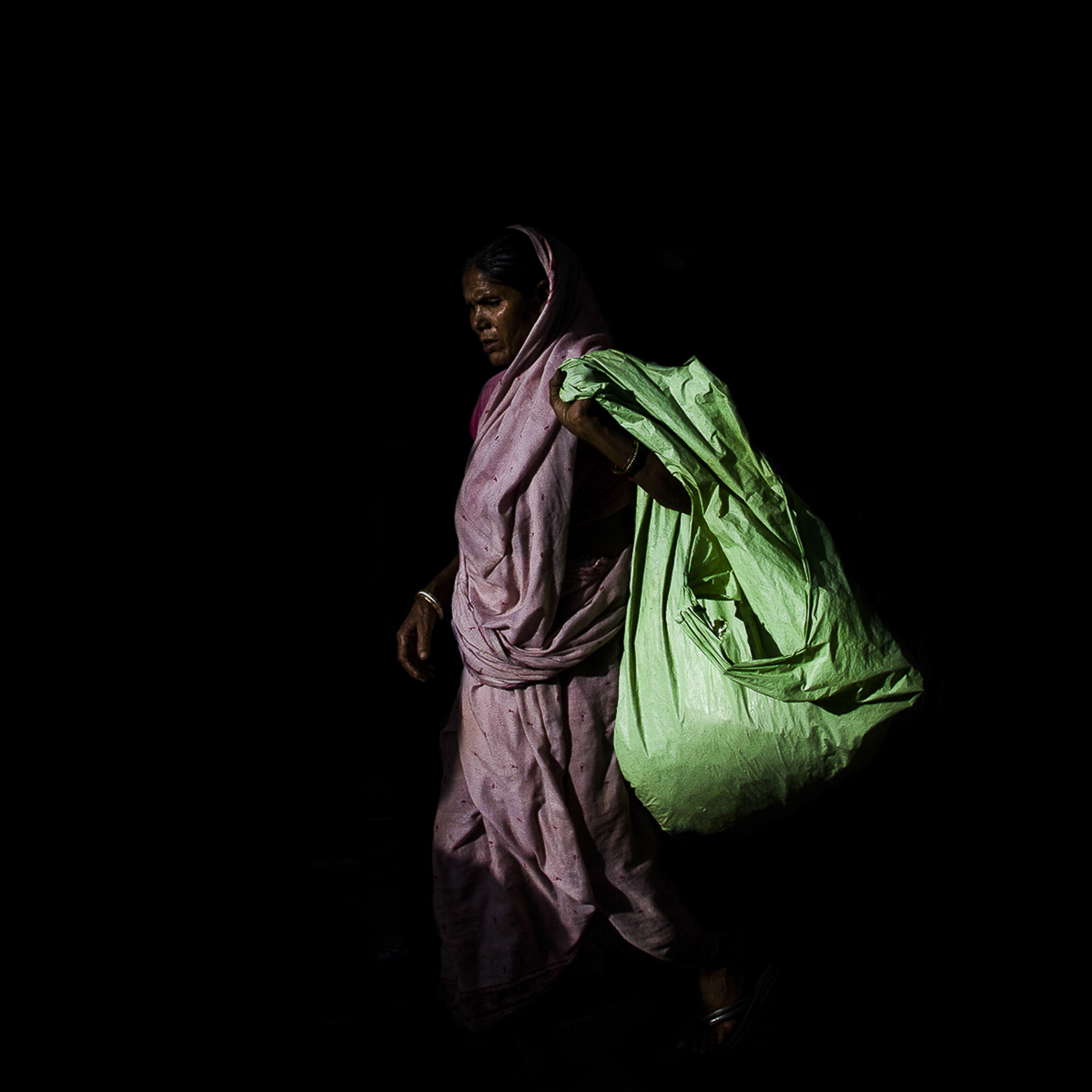 Bio:
Sachindra Rajbansi was born in Kathmandu, Nepal. Growing up amidst natural beauty and political chaos, his only refuge was photography. This refuge turned into his passion. He graduated in International tourism from Webber International University, Florida, but is now pursuing photography, his passion, furthermore to be his life long project. Sachindra currently lives and works in New Delhi.