On March 11, 2012, an NGO organised a mass wedding in Vadia, a small village in Gujarat, where eight young women (above-18 yrs) got married and around twelve (under-18 yrs) got engaged. Vadia hosts the Sarania community which is infamously known for pushing its women and girls into prostitution. Male members of the community act as a connection between pimps (sometimes themselves acting as pimps) and prospective clients. As per the community tradition, once married, the girls cannot be forced to enter flesh trade.
The Saraniya community is a nomadic Indian tribe which once travelled with the army of Maharana Pratap of Mewar in its heydays. While the men used to sharpen arms such as shields and swords, the women used to entertain the troops. It is said when India achieved independence in 1947, the Saranias found themselves out of work, and for lack of options, returned to prostitution as a means to support their community.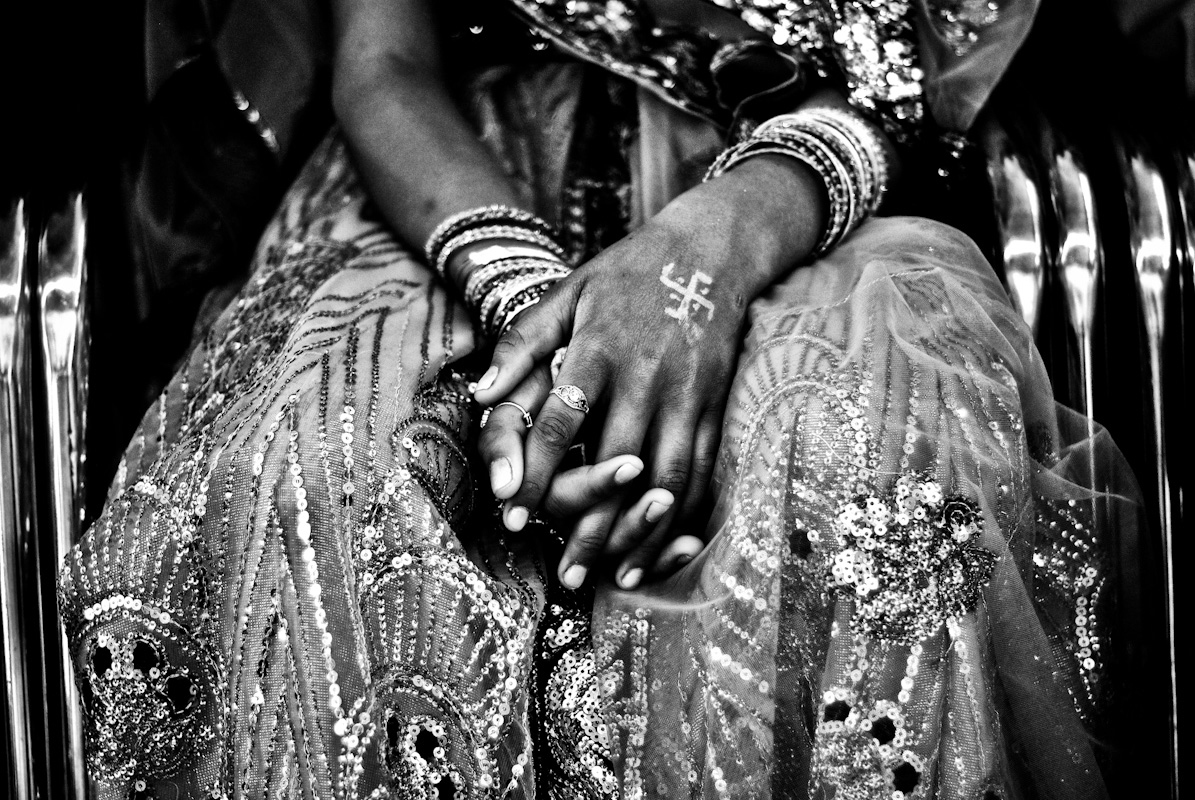 Bio:
Sunny Lamba, born in 1984, is based in New Delhi. He studied journalism at Indian Institute of Mass Communication and then worked with a business newspaper for over six years before quitting to pursue photography fulltime. For the past three years, he has been working on projects based on performing arts and culture. His works have been exhibited at inaugural Delhi Photo Festival and Goethe-Institut, New Delhi.