In 2008, Orissa's  Kandhamal district had witnessed widespread communal riots on an unprecedented scale.
The district's demographics is dominated by the Kandha community, who constitute about 52% of the district's population and practice Hinduism in various forms.  Next in numbers are the dalit Pana community who have largely taken to Christianity in order to be liberated from the Hindu caste hierarchy and are a more dominant force socially, economically and politically.  There had been friction between the communities for many years, especially over the issue of land rights, but the trigger came in the form of the killing of Swami Lakshmananda Saraswati, a Vishva Hindu Parishad leader, and four others on August 23 by suspected Maoists.
The Kandhas had immediately set upon attacking the Panas, who are known to be Maoist sympathizers. Churches and Christian-run orphanages were burnt down and rampaging mobs attacked Christians in Kandhamal and also in neighbouring districts. 38 people were killed in total and more than 12,000 people fled their homes trying to escape rampaging mobs and sought refuge elsewhere.
 The violence has now stopped and peace has returned to Phulbani and other towns in the district. Christians have been rebuilding new lives little by little. But the calm is fragile. And people never forget their fears.
Lakebadi church, one of the very few in the region that survived the attacks.
Villagers go to jungle to collect firewood. They started to live around jungles to escape the threats from Hindu radicals.
A pastor and rhythm maker at a small church.
A village with majority Christian population. People brought back  the tents from a relief camp after it was closed.
Young boys play at a ground next to the village, part of a resettlement package given by the government.
A damagaed church in Kandhamal district, one of the many churches that were attacked and broken by rioters.
A Christian in Kandhamal district in Orissa.  From the early 1900s, religious conversion from Hinduism to Christianity has spread gradually in Kandhamal.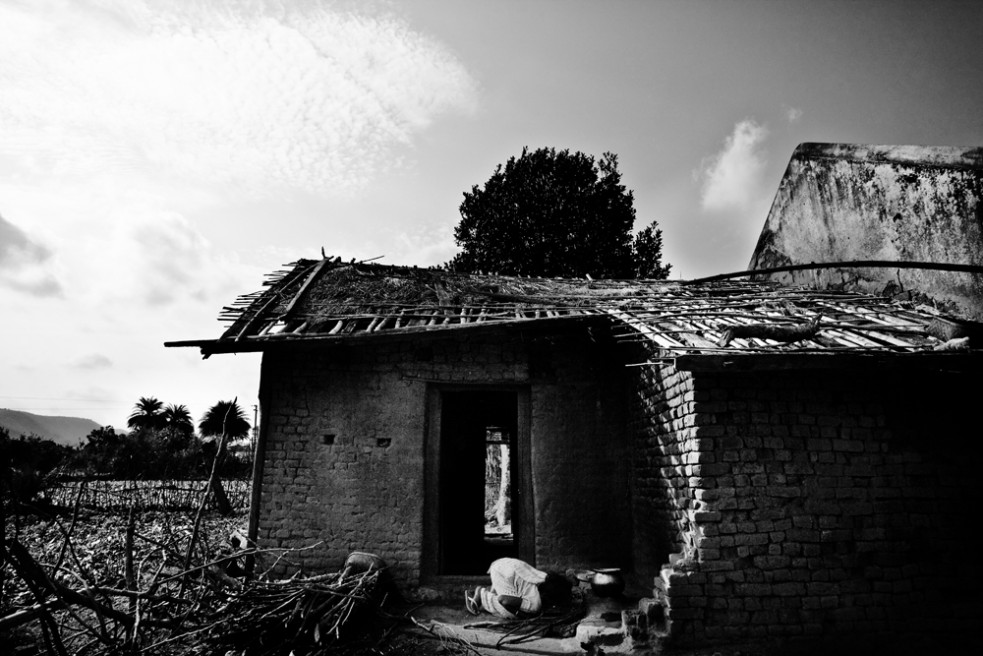 A widow. Her husband was killed with poison after he refused to accept to be re-converted to Hinduism during a ceremony.
A widow walking to her home after working at a turmeric field.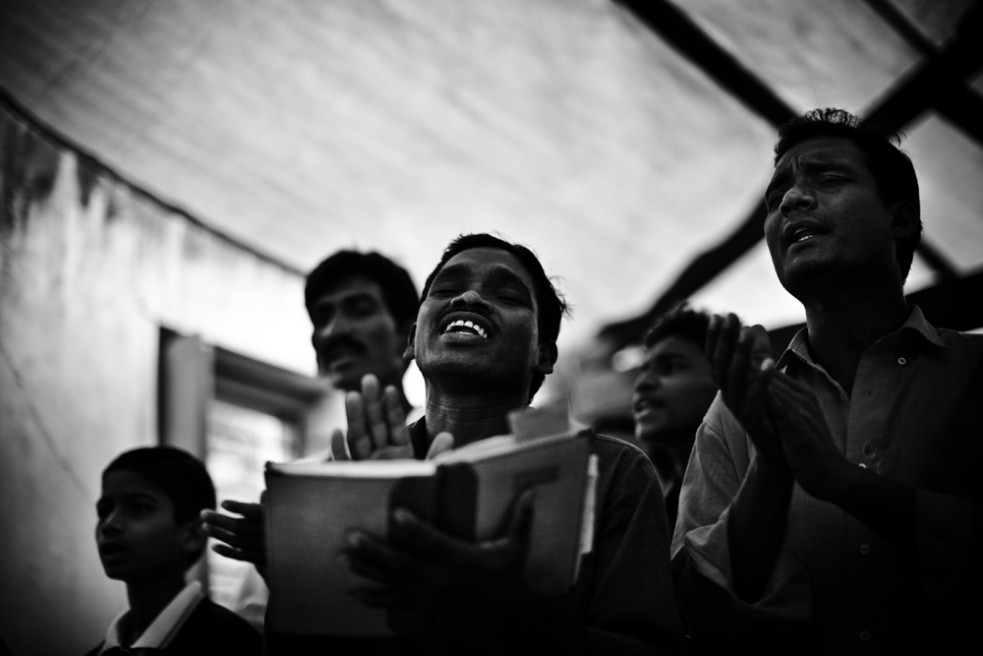 Sunday prayer at a church.
Villagers on the way to local market to sell the firewood in early morning.
A prayer organised at a makeshift place of worship.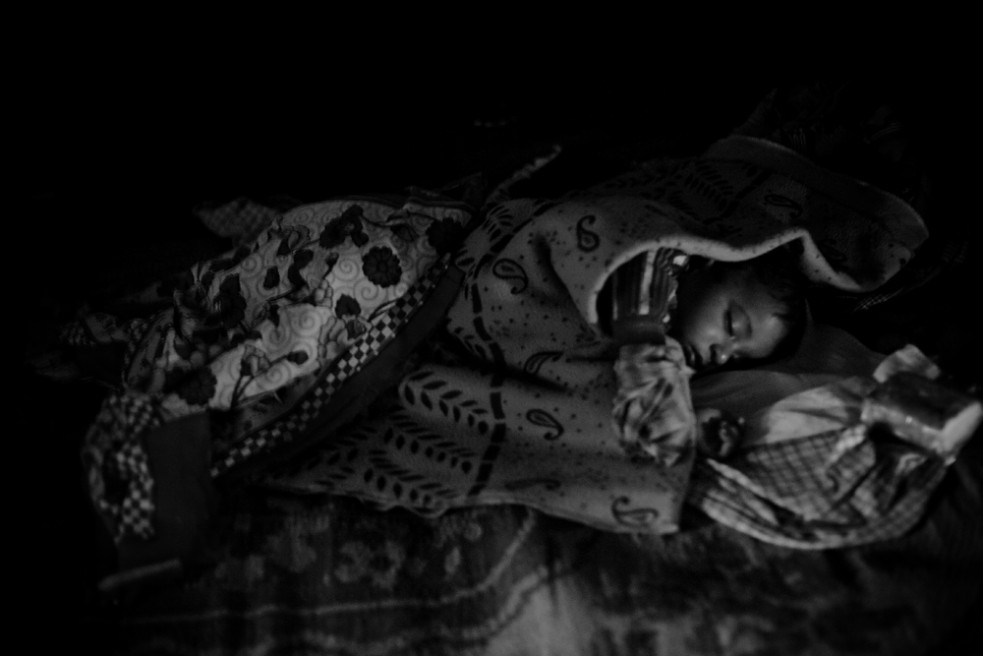 A baby sleeping inside a tent at one of the affected villages.
Christian women at a village.
Sunday prayer at a church.
Villagers construct wooden houses to provide shelter during the oncoming monsoons.
Tomb of a victim at the graveyard.
Bio:
Daichi Koda began photographing when he was twenty, and since then, he carried on his projects as an independent photographer.  These days, he carries out long-term projects mainly in Japan, such as Fukushima.