"We are kings of the forest, let those who dare try to subdue us."
-Narikuravar Proverb
The Narikuravars are a nomadic community found mostly in northern and central Tamil Nadu. Speakers of a unique mixture of Tamil, Telugu and Marathi known as Vagriboli, the community was known for its hunting skills, especially of jackals. However, restrictions on hunting and sale of forest produce forced the Narikuravars to take up other means of livelihood such as selling beads, baskets, herbs and medicines and fortune-telling.
The community was hit hard when the British listed it in the Criminal Tribes Act of 1911, which labelled people belonging about 150 communities across the country as 'born criminals'. Though denotified soon after independence, the Narikuravar continue to be treated as criminals and harassed by the state police.  These hapless people silently suffer this humiliation and many incidents of police torture involving them often go unnoticed by the larger world.
These photographs were taken between 2010 and 2014.

A young Narikuravar Hunter, 2010.
The Narikuravar are thought to have migrated centuries ago from northern India to the south. The name Narikuravar – Nari – Jackal and Kuravar – men, came as the men of this community were skilled in trapping the jackal, which is supposed to be the most cunning animal.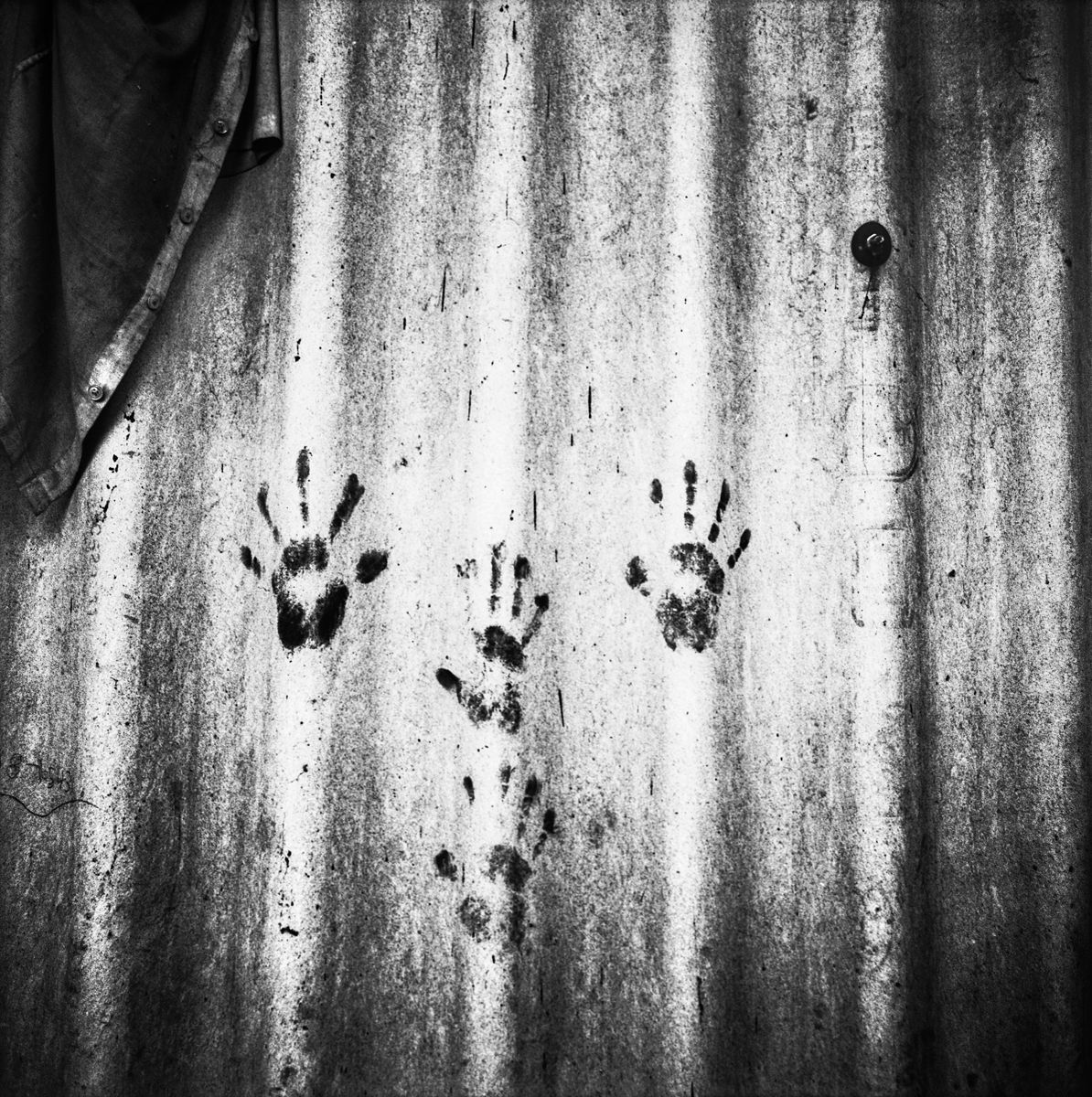 In a Narikuravar settlement, Red Hills, Chennai, Tamil Nadu.
After independence, they were rehabilitated in about 900 newly constructed settlements, called colonies, across Tamil Nadu.

A Narikuravar woman, Red Hills, Chennai, Tamil Nadu.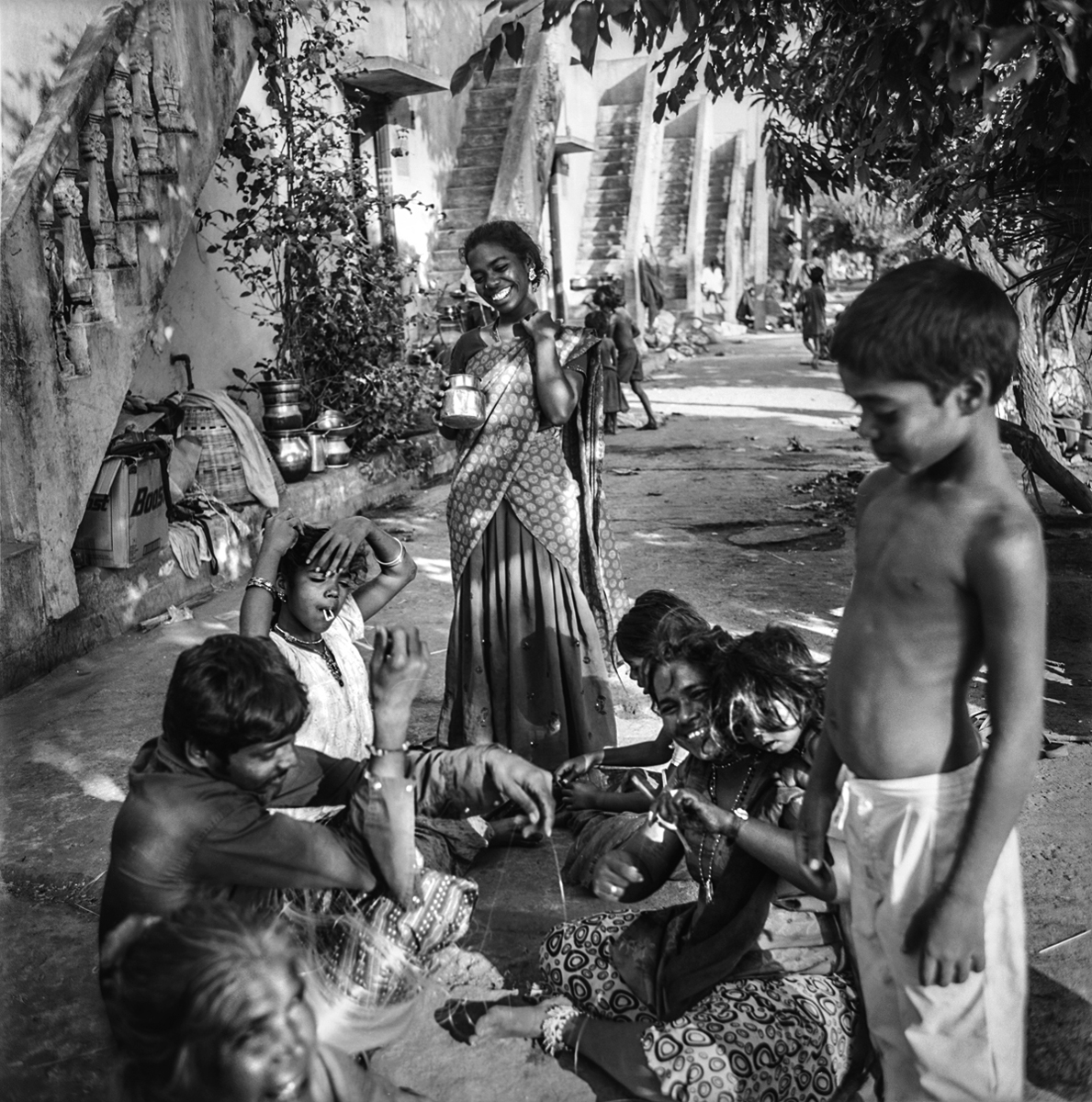 Today, one of the main occupations of the Narikuravar is the making and selling of necklaces.

Society outside associates the Narikuravar with nature as opposed to the surrounding peasant caste groups which stand for culture.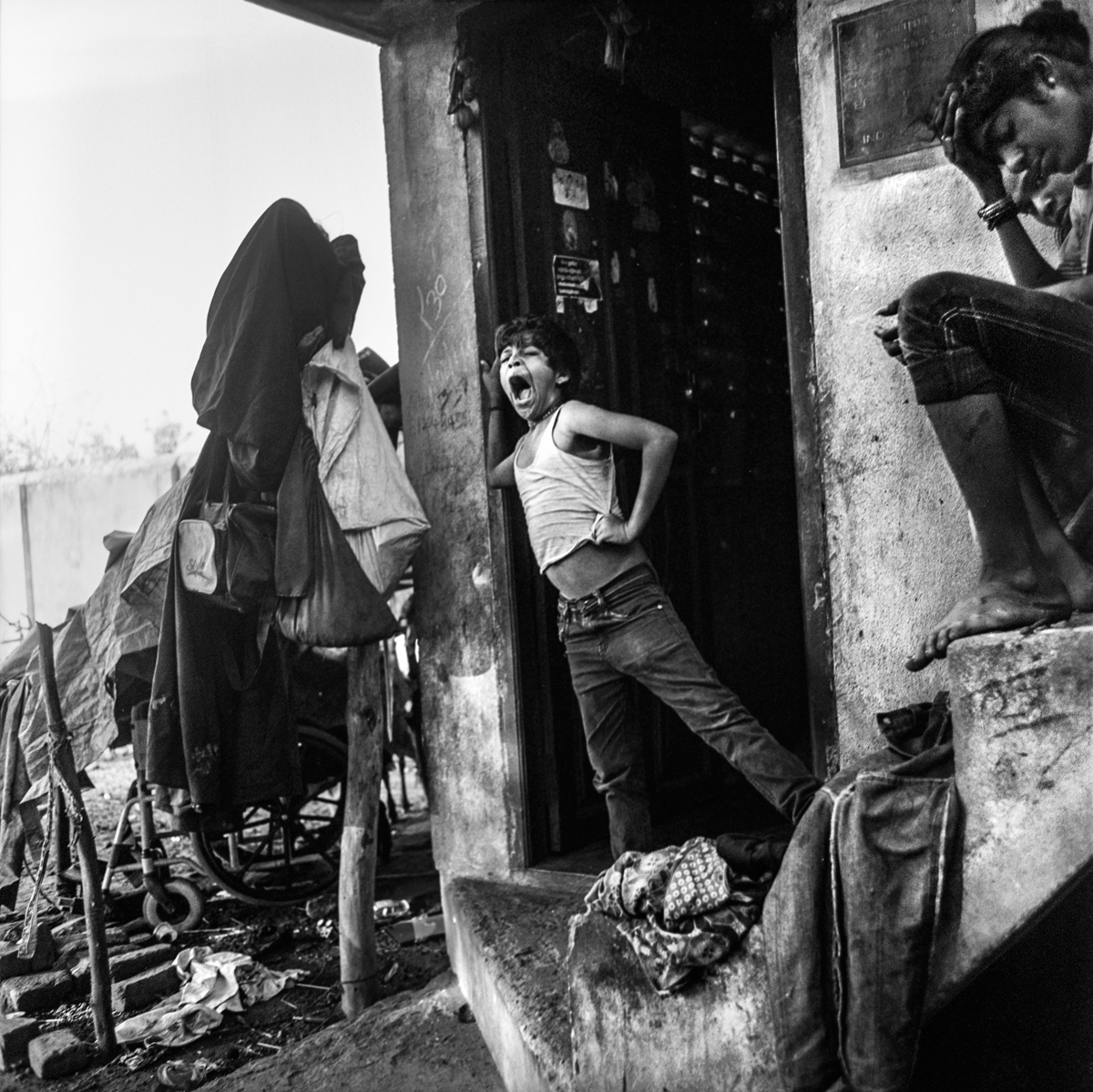 In the settlement for Narikuravars at Lawspet, Pondicherry.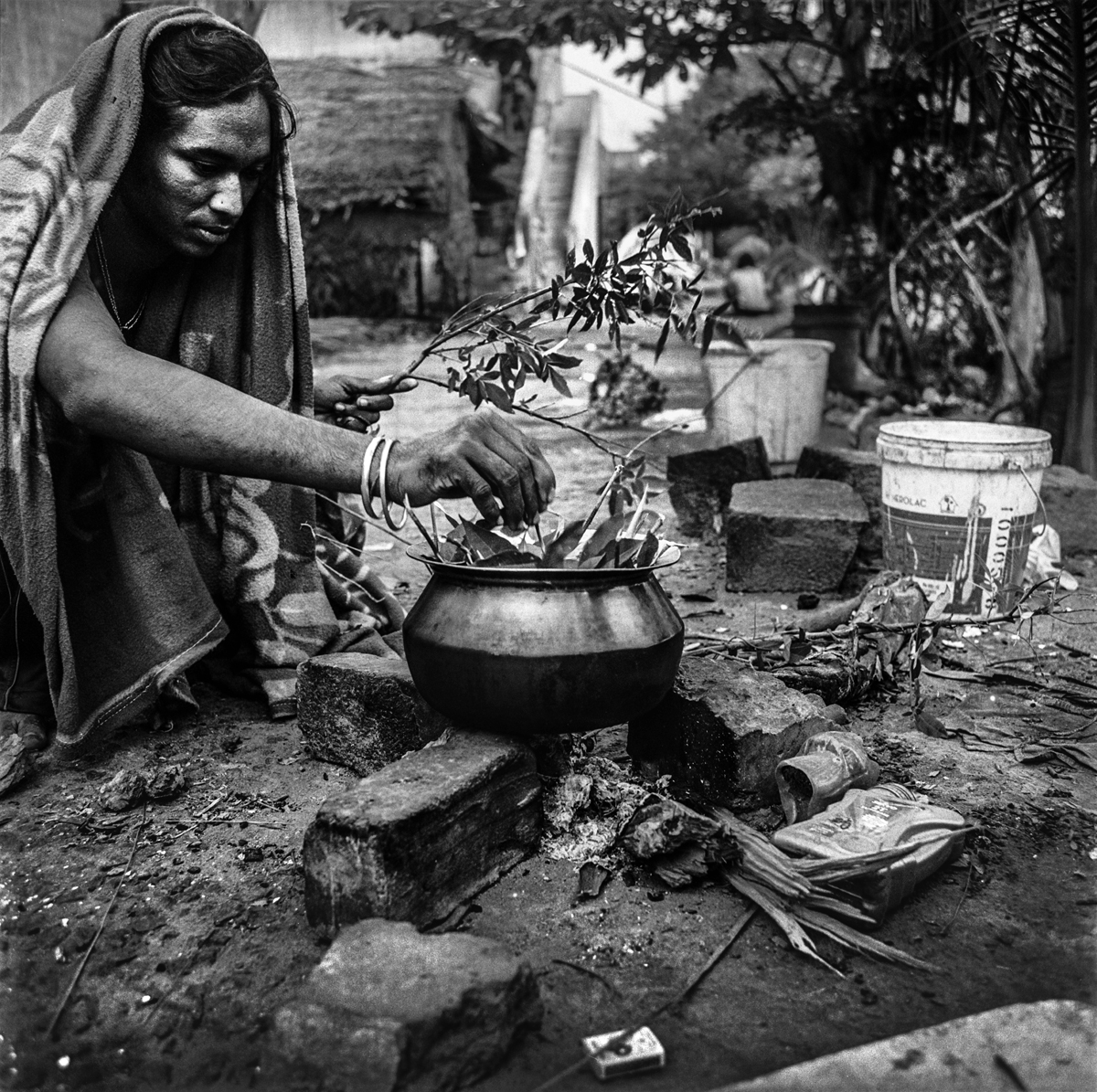 Preparation of food with plants and roots, near Mahabalipuram, Tamil Nadu.
The survival patterns of the community have changed drastically over decades and hunting is no longer a principal means of living.

The Narikuravar hunt small animals like cats, squirrels, rats, snakes, birds etc., for food. They are extremely skilled in trapping and capturing animals.

A young girl displays the day's catch at a settlement in Mahabalipuram, Tamil nadu.

Apu, Mahabalipuram, Tamil Nadu.

The community was also involved in a long fight for recognition as a Scheduled Tribe, which was granted in September 2013, almost four decades after it was first promised.

Improvised bathroom, Chennai, Tamil Nadu.

Daily life in the Narikuravar settlement of Lawspet, Pondicherry.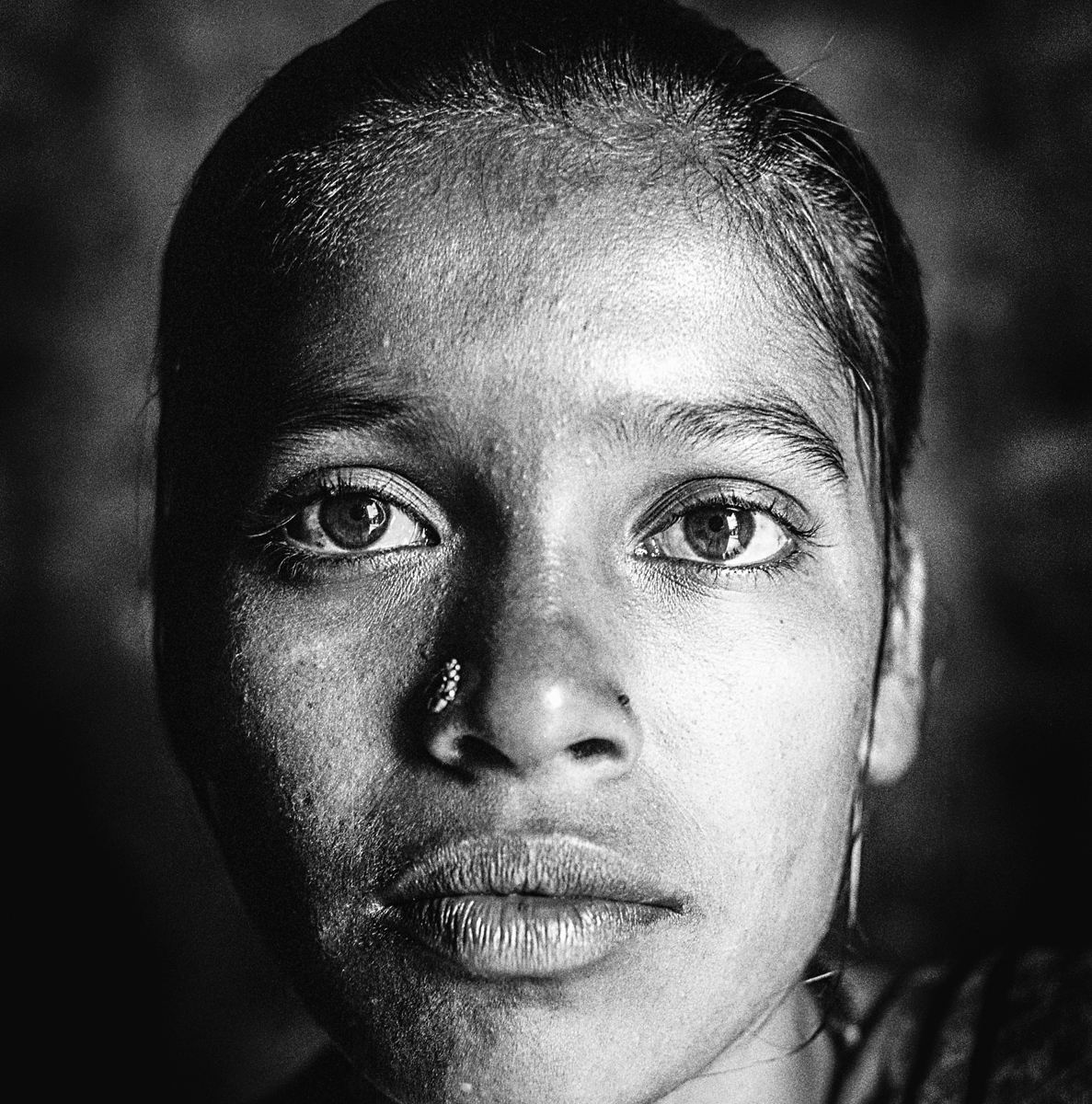 A  Narikuravar woman, Lawspet, Pondicherry.

Rambha and her monkey in the Narikuravar settlement of Lawspet, Pondicherry.

Early morning, two young boys warm up by the fire, Lawspet, Pondicherry.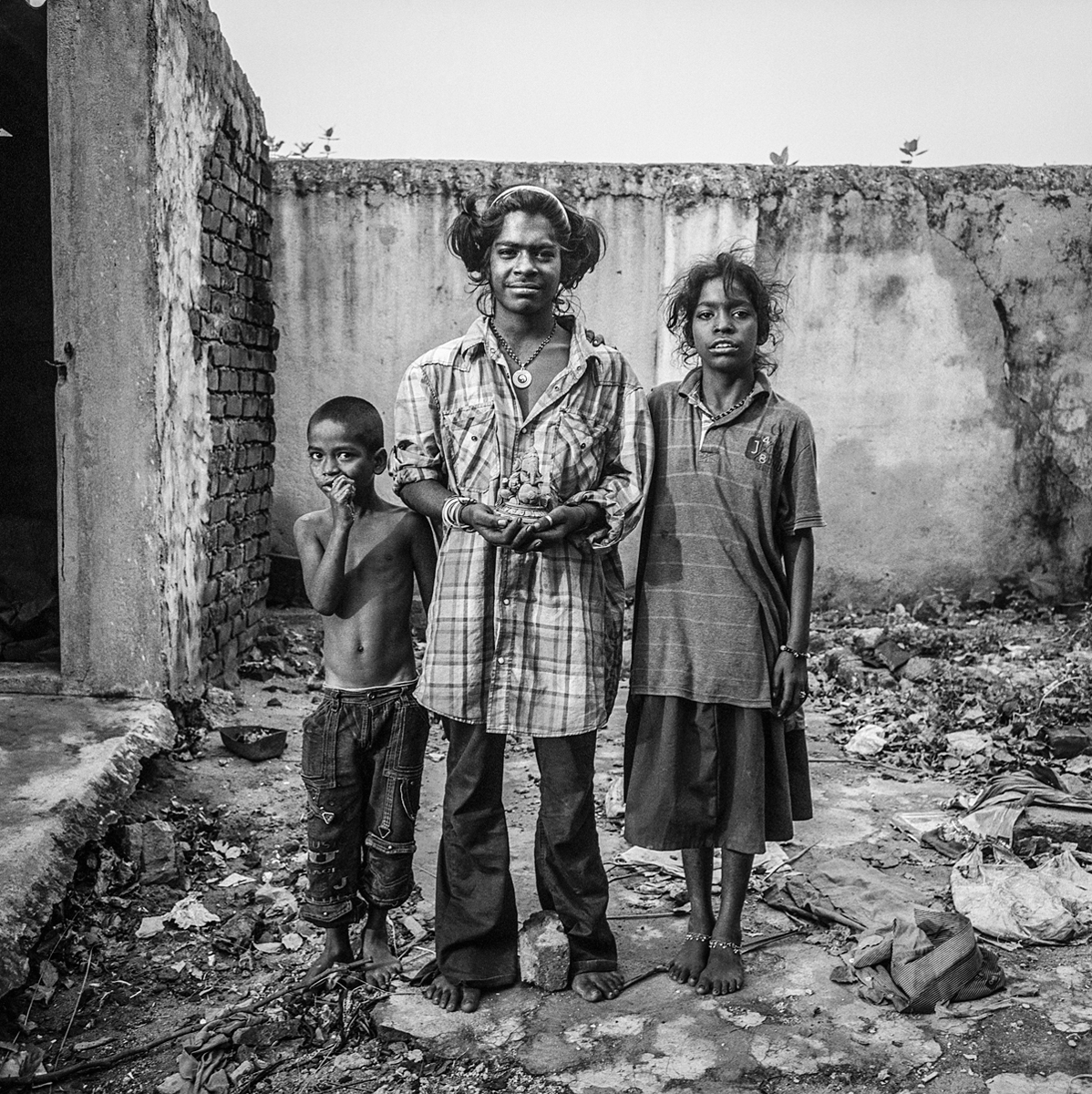 Narikuravar with a statue of Ganesh, Lawspet, Pondicherry.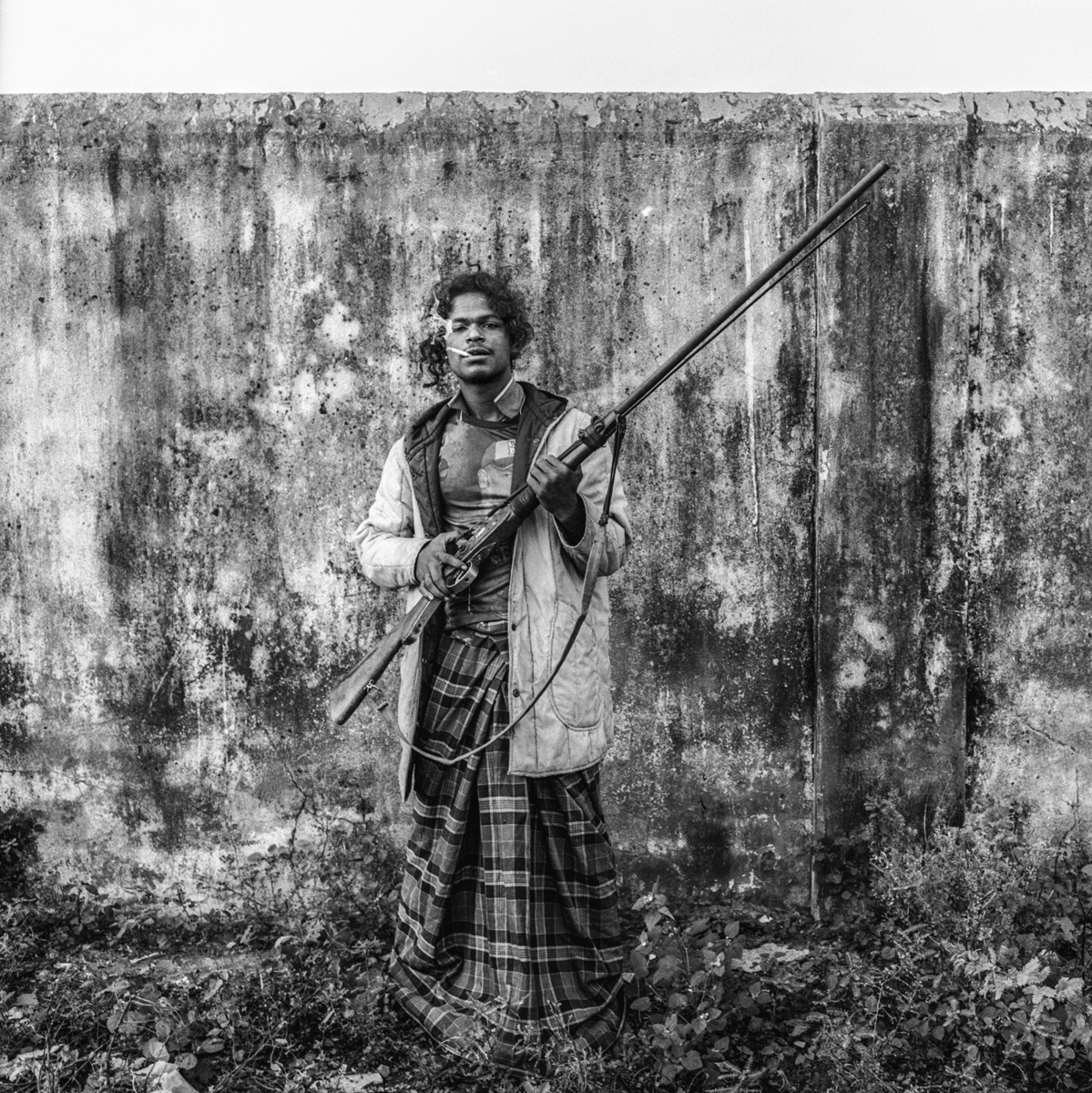 A Narikuravar hunter, Lawspet, Pondicherry.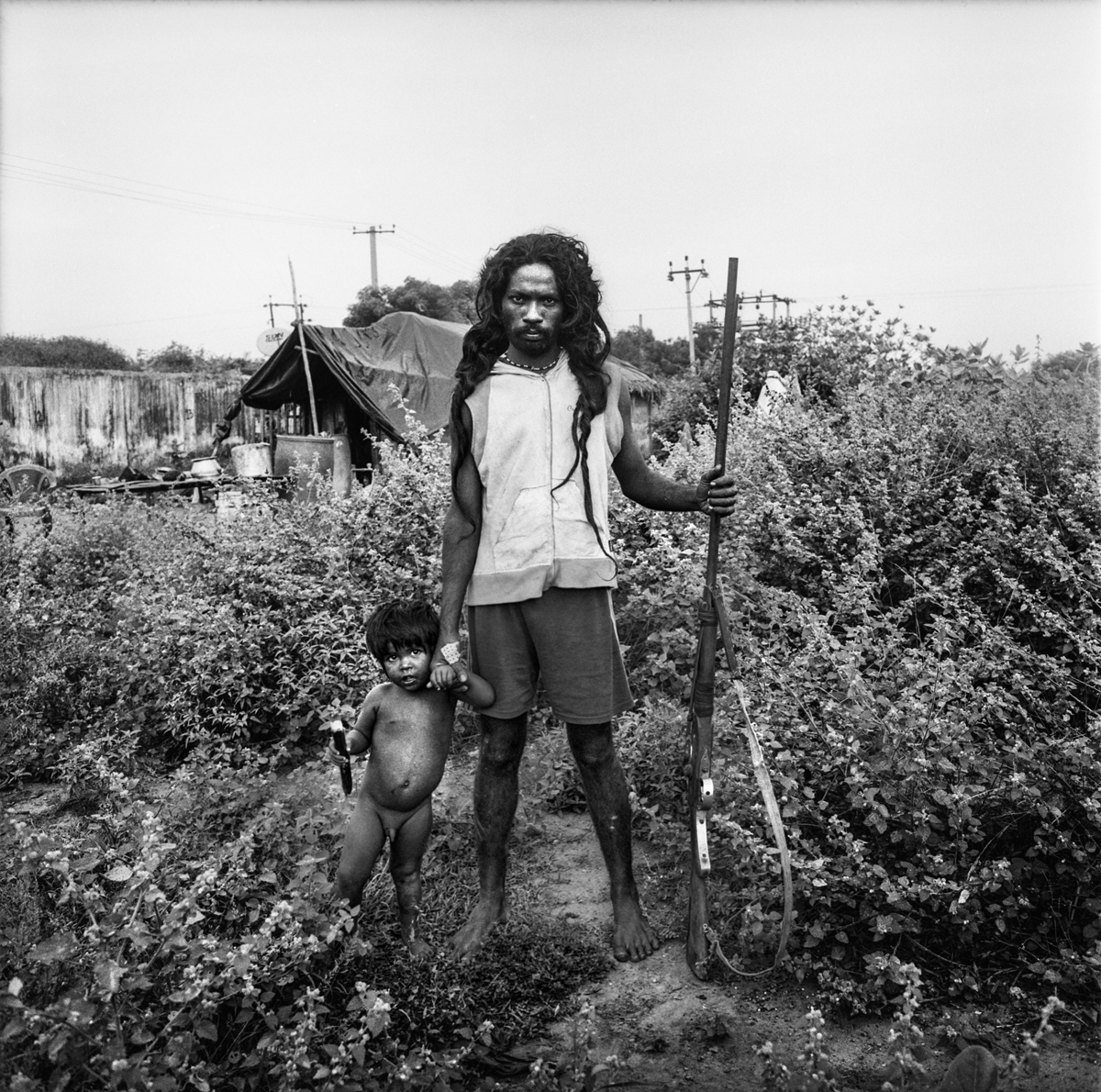 Babu and his wife had to flee their clan as their families were against their love marriage.
Bio:
Yannick Cormier was born in 1975 in France. He worked at Studio Astre in Paris while also pursuing photography education at CIFAP in the early 2000's. After years of working as an assistant for Patrick Swirc, William Klein and for magazines such as Vogue, Flair, Elle, Vanity Fair, he began his career as a documentary photographer. Between 2003 and 2005 he teamed up with the agency WostokPress and was sent to India as a correspondent. During those years, he fell in love with all that is India and has since settled in the coastal city of Chennai.
In 2007 he founded the agency Trikaya Photos in India, to showcase emerging photographers working on sensitive issues. Since 2009, he has been working on the conflict in the region of Kashmir, the problem of drugs addiction in Kolkata and the marginalized transsexual community across India. His photography is an aesthetic testament of traditions that are endangered in modern India. These images have been published in various international publications such as OjodePez, Courrier International, Libération, The Sunday Guardian, Le Nouvel Observateur, The Hindu, CNN, etc., and exhibited in India and abroad.