In 2010 India hosted the Commonwealth Games (CWG) in Delhi. For almost two years before the commencement of the games, the city turned into a huge construction site with a lot of infrastructure projects taken up  in the city for the upcoming games.
Infrastructure development around the games attracted around 5 to 6 lakh migrant workers to Delhi from various parts of India.  Most of these workers, alien to the city and vulnerable, were at the mercy of the contractors. They were picked up by the contractors at their villages and once in the city, were not even paid minimum wages. The shift timings were not fixed, the accommodation provided was sub-standard and no safety norms were followed at the construction sites. According a report by the Human Rights Law Network, more than seventy workers died in accidents.
Pathmakers is a photo documentary project representing the other side of the otherwise glorified Commonwealth Games in India.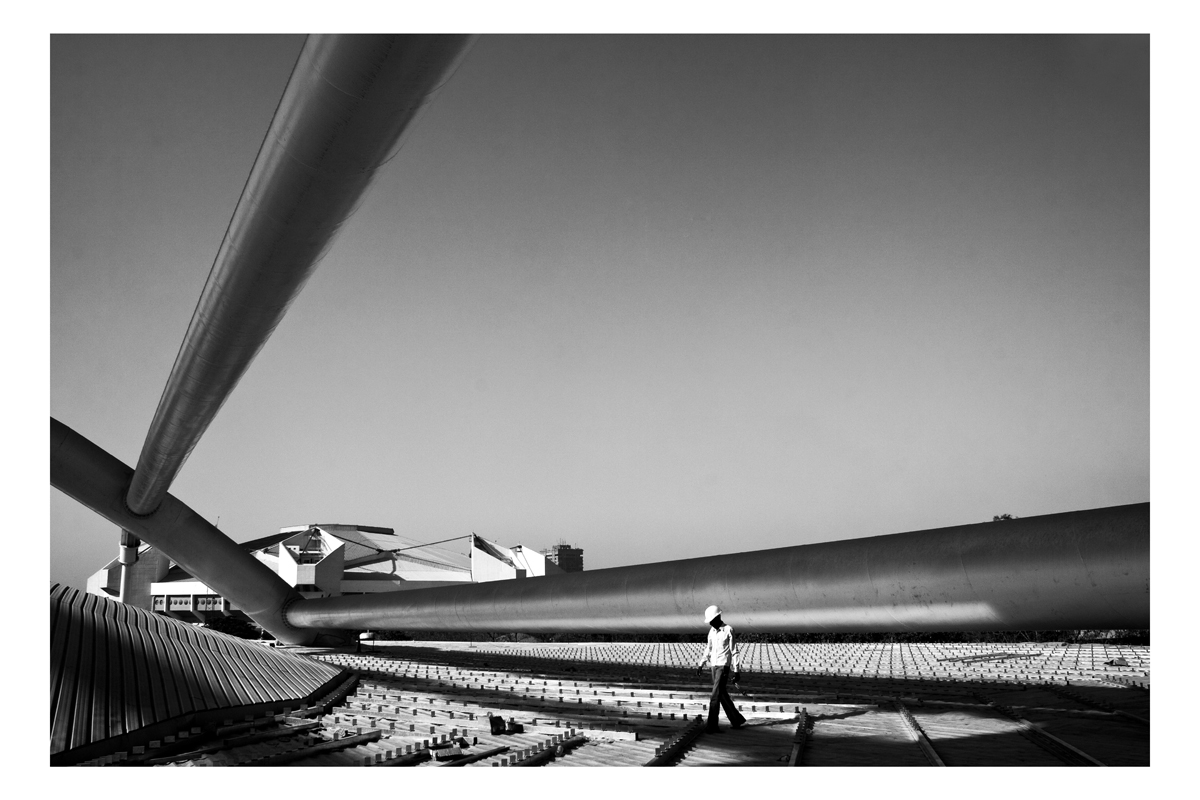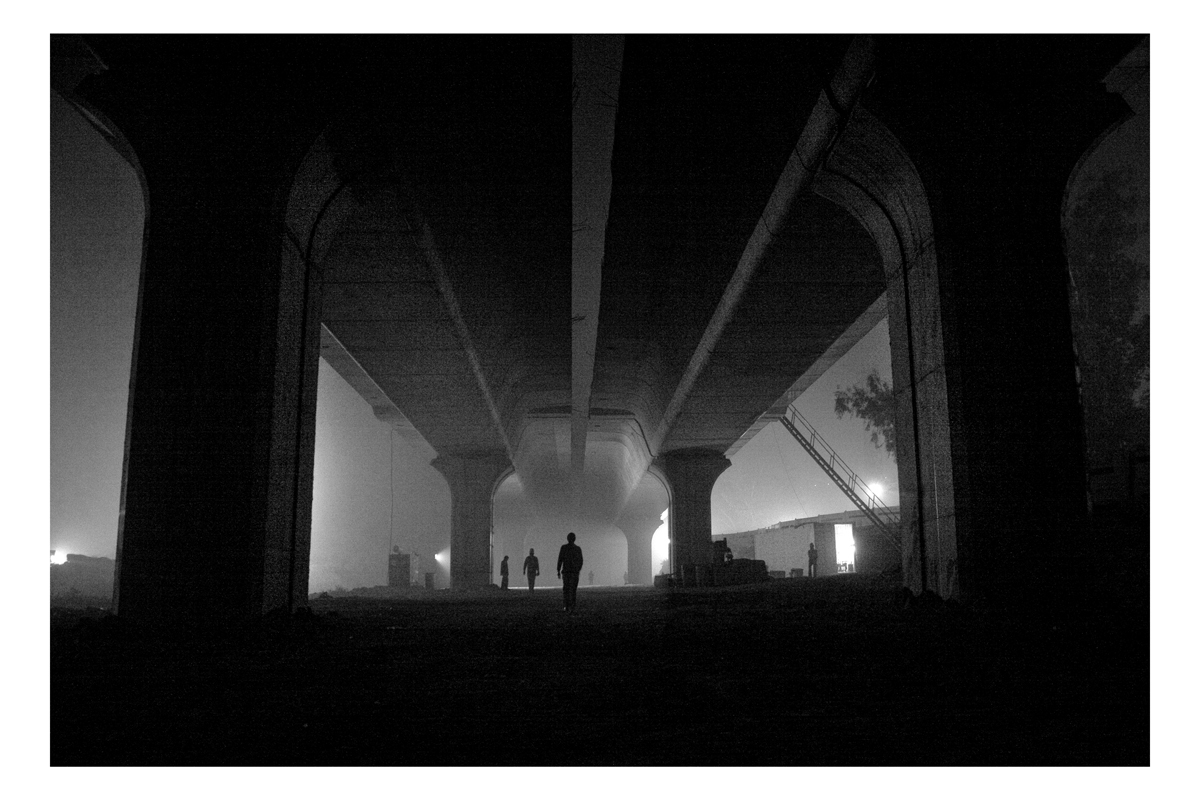 Bio:
Ajit Bhadoriya is a Photography Design graduate from National Institute of Design.  Photography acts as a catalyst for him. A catalyst to ask questions. Even when there are no answers. His images are witness to his own and others' negotiations within the complex systems of survival. The work pathmakers was a result of the Media Fellowship awarded by National Foundation for India in the year 2009-2010. He has also received the prestigious Tierney Fellowship by the Tierney Foundation, New York for the year 2011-2012. He has been selected for many international workshops and presented his work at festivals like Angkor Photo Festival, Chobi Mela, and Photoville.